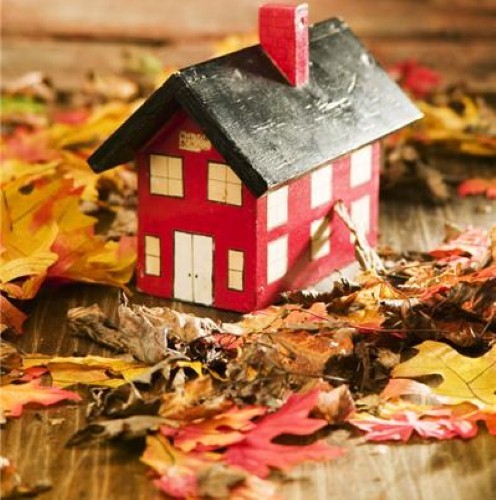 While you might mourn the loss of warm weather and daylight long after 7 o'clock, there's a lot to look forward to in the coming autumn season. From new seasons of television's best dramas and comedies to harvest festivals, candied apples and pumpkin pie, you're sure to find plenty to anticipate and enjoy in one of the year's most beautiful seasons. The foliage enough is worth the wait!
But be sure to enjoy your autumn in comfort. If you haven't already, consider having radiant floor heating installed in your home. Not only do these systems fit securely under a variety of flooring materials, but they're energy-efficient and a green source of heat. Chillier weather doesn't mean it's time to forget about global warming or stop shrinking your carbon footprint.
Outfitted with clean and cozy radiant heat, you're sure to meet these five awesome fall exclusives with excitement.
1. Back to school season. Some might insist that summer is the vacation season, but for anyone with kids, all the free time that having them back in school allows means that you've finally got a few minutes to kick back with a book or just lounge in the tub. Even full-time workers know, there's no better babysitter than a school.
2. Sweaters. Whether you're a fashionista or just looking forward to cozying up into your favorite cable-knit, sweater season is possibly the best time of year for clothes. Not only do you have an excuse to be as comfortable as possible, but you're sure to look good doing it.
3. More time to read and enjoy your favorite TV. Autumn ushers in a new TV season and a bunch of great books. Whether you're looking forward to the debut of your favorite author's new work or hoping to catch up on a few Gothic classics around Halloween, there's plenty of prime reading time with the sun setting earlier. Don't forget that all of Hollywood's biggest Oscar contenders are on their way as well, guaranteeing some great laughs, thrilling adventures and tear-jerking love stories in the cineplex.
4. A new breadth of culinary delights. A plethora of delicious and hearty stews, warm tasty soups, cranberry sauce, all varieties of pies (especially apple and pumpkin) and more toasty hot dessert breads than you can imagine - autumn is filled with some of the tastiest foods you can imagine.
5. Breaking out the red wine. Forget the fruity white stuff from the summer. A robust red is what goes best with any of the gourmet seasonal creations your kitchen has to offer.
Like this post? Subscribe for regular updates
Make sure you don't miss out on the latest news in radiant heating by subscribing to our blog. We'll send you an email with links to the newest posts from WarmlyYours.
We won't share your information and you can unsubscribe at any time with a single click.
---
Did you find this post helpful?
Let us know by giving it some applause.
---
---