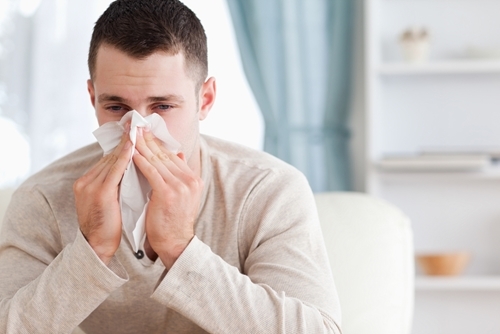 Allergy sufferers throughout the nation are debating whether this year is one of the worst for experiencing allergy symptoms. According to The Harvard Post, scientists say that high levels of precipitation over the winter are to blame for higher-than-usual pollen counts this spring. These high pollen levels often mean those who have seasonal allergies are left itching, sneezing, watering and generally uncomfortable without proper treatment.
According to the Asthma and Allergy Foundation of America, it's estimated that 40 million Americans have indoor/outdoor allergies.
Additionally, a new study of more than 80,000 children conducted by researchers from St. Luke's-Roosevelt Hospital Center in New York City recently revealed that American children are more likely than foreign kids to suffer from allergies.
The good news is that there are ways to keep seasonal allergies under control, especially within the home. After all, it's reported that Americans spend as much as 90 percent of their time indoors, where allergens and other pollutant levels can be almost two times as high as they are outdoors.
Start with the floors
BPT News reports that flooring can have a big impact on indoor air quality. Consumers who are worried about air quality may consider looking for floors that are low in volatile organic compounds (VOCs). Some flooring manufacturers even offer materials that are certified asthma and allergy friendly by the Asthma and Allergy Foundation of America.
Before new flooring is installed, homeowners who are worried about indoor allergens can opt to install electric floor heating. Unlike traditional heating systems, radiant heat does not require the use of vents and ducts, which create air movement and can circulate allergens through the air.
Consider other pollutants
There are also many other types of products that will negatively impact your indoor air quality. For instance, products that contain a plastic known as PVC can contaminate the air. Also known as vinyl, it is commonly used in packaging, home furnishings, children's toys, automobile parts, building materials, hospital supplies and hundreds of other products, according to Greenpeace.
Opting for PVC-free products in the home may help allergy sufferers breathe easier all year long.
Manage moisture
Moist air can result in the growth of mold spurs, which can trigger allergy symptoms for many. If you notice excess moisture or mold growth in your home, call a professional to fix the problem and make your indoor environment safer and healthier for everyone in the home.