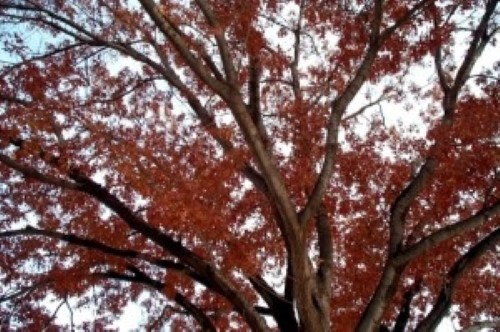 A home office is one of the nicest touches a house can have - a quiet, professional space touched by personal aesthetic and business-like efficiency. But while having the space is a luxury, using it effectively and regularly is a lot more difficult, especially when the couch and television are right next door. Say you want to get your memoirs down on paper, or maybe have a large-scale project to finish for work - perhaps you actually work from home every day. What kind of décor and design will encourage you into efficiency?
Décor - like a job - is a year-round commitment. As the months come and go, consider designing your home office to take advantage of them. Don't be stuck in one, hermetic indoor climate - let the seasons inform your space.
Spring. Everything's coming up green and colorful, so add a touch of that to your office space. Bring in fresh-cut flowers and occasionally open the windows for a rejuvenating breeze. Keep in mind that junk - old magazines, newspapers, boxes - tends to gather during the winter, so go the spring cleaning route and clear out your office. You'll be happy for the breathing room in a month or two.
Summer. It will be hot. Turn on the fans or air-conditioner, but be sure to keep your window shades wide open. Large windows are essential to any home office, as natural light stimulates the brain where artificial illumination might just put a tired mind to sleep. When the weather's not miserably humid or there's a pleasant wind, turn off the AC and open a few windows for some healthy airflow.
Fall. If you live in the Northeast or any part of the country where leaves turn from green to gold, you'll be extra thankful for those large windows. Fall blends summery afternoons with hints of winter in the evenings. It's a great time of year to invest in comfortable furniture and a few couch throws. If you have a fireplace, all the better.
Winter. Don't let the cold break your routine. There are a variety of tricks to staying warm, but the best might be installing radiant floor heating. These heating systems fit comfortably under floors of almost any material and spread their heat over the surface and up into your room. More energy conservative than air ducts and better for air quality, these floors will keep you toasty long through February and March. Just remember to get them put in during the summer, before chilly autumn nights settle in.
 
Like this post? Subscribe for regular updates
Make sure you don't miss out on the latest news in radiant heating by subscribing to our blog. We'll send you an email with links to the newest posts from WarmlyYours.
We won't share your information and you can unsubscribe at any time with a single click.
---
Did you find this post helpful?
Let us know by giving it some applause.
---
---