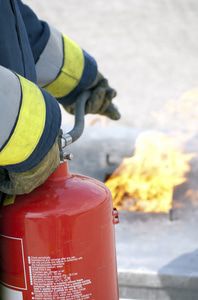 Believe it or not, snow has already started to fall in the northern United States. While most people in this region are prepared to face icy roads and slippery sidewalks, there's a more discreet danger lurking inside many homes.
Space heaters account for one-third of all home heating fires and 81 percent of home heating fire deaths each year, according to the National Fire Protection Association (NFPA). Furthermore, between 2007 and 2011, more than half of all home heating fires took place during the winter months of December, January and February, it notes. With cold weather striking early this year, however, some people are bringing out their space heaters early as well.
Recently, WICS NewsChannel 20 reported about a fire in Decatur, Ill., that was started by a space heater left on in the garage. As a result, the fire destroyed the Wisdom family's car and garage.
Of course, not all space heaters are hazardous to homes and their inhabitants. Consumer Reports notes that newer models tend to be safer. It also recommends keeping flammable items, such as pillows, bedding, furniture, drapes and newspapers, at least 3 feet away from any space heater. In fact, placing flammable items too close to heating equipment was the leading factor contributing to home heating fires and accounted for more than half of home heating fire deaths between 2007 and 2011, the NFPA reports.
However, a solution to these heating dangers could be right underneath homeowners' feet ⎯ literally.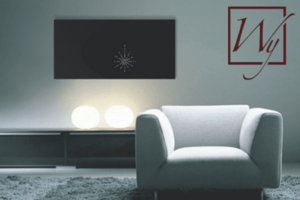 WarmlyYours electric radiant floor heating can evenly heat any room from underneath virtually any flooring substrate. Plus, the company's Lava® radiant panels can directly replace a space heater by being affixed to a wall. These panels are environmentally friendly and energy efficient. They're also UL and C/UL approved to ensure safety.
Although these radiant heating solutions are a bit more expensive than a space heater, investing in such systems can offer safety and warmth in the long run while also increasing your home's resale value. With these facts in mind, how do you plan to "spread the warmth" this upcoming season?
Sources:
http://www.nfpa.org/safety-information/for-consumers/causes/heating
http://www.consumerreports.org/cro/space-heaters.htm
http://www.wics.com/news/top-stories/stories/vid_19809.shtml

Like this post? Subscribe for regular updates
Make sure you don't miss out on the latest news in radiant heating by subscribing to our blog. We'll send you an email with links to the newest posts from WarmlyYours.
We won't share your information and you can unsubscribe at any time with a single click.
---
Did you find this post helpful?
Let us know by giving it some applause.
---
---