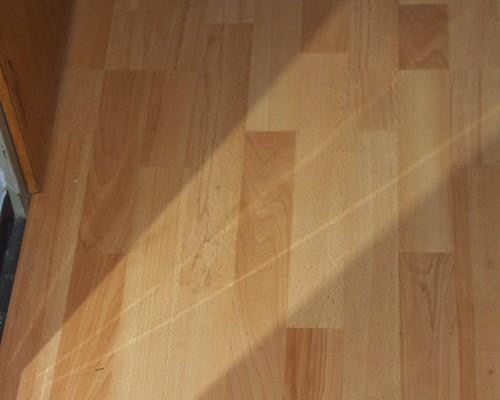 Radiant heat is one of the biggest renovation options in the new green movement toward more eco-friendly homes. As summer construction projects wind up and clients begin requesting heating options for their new homes, you may want to consider what radiant heat has to offer them. But with several options on the market, certain types might better fit their needs - specifically electric, which is versatile, affordable and energy-efficient.
Radiant heating systems work by spreading warmth over a surface - in this case floors - and then using convection and rising heat to keep the whole room comfortable. Electric radiant heat may seem like a surprising energy-efficient option as it relies exclusively on electricity - unlike hydronic or air-heated radiant floor heating - but used correctly, it can be a significant contributor to shrinking a home's carbon footprint. And as the U.S. Department of Energy points out, it's an especially good choice for home additions, so that current heating systems don't need to be laboriously extended into new rooms.
While heating with electricity can be expensive, used correctly, electric radiant heat can be a cost-saver and drastically reduce on energy consumption. Unlike central heating via air ducts, none of the heat is lost along the way, and there's the comfortable addition of a warm surface under your feet at all times - a big advantage when you're stepping out of the shower on a cold winter morning. By carefully regulating your radiant floor heating temperature, you can keep costs low and enjoy all the benefits of radiant and convection warmth. Electric radiant heat is also an easy way to improve air quality and cut down on allergens in the home. Duct heating pushes in just as much dust as it does heat, which can aggravate or lead to both asthma and allergies.
Electric floor heating is simple to install, affordable and has no cost of maintenance. Controls and thermostats and intuitive and easy to use, offering a variety of styles with useful options like programmable timers. If your client is building a new home, creating an addition or remodeling their flooring, this could be the perfect time to make the switch to electric radiant floor heating. As far as cost-effective and eco-friendly heating methods go, there aren't any options better suited to the modern home.
Like this post? Subscribe for regular updates
Make sure you don't miss out on the latest news in radiant heating by subscribing to our blog. We'll send you an email with links to the newest posts from WarmlyYours.
We won't share your information and you can unsubscribe at any time with a single click.
---
Did you find this post helpful?
Let us know by giving it some applause.
---
---