As modern life gets busier and high pressured, by necessity our homes have become our sanctuaries. For this reason, many people are centering their homes around simplicity, serenity and seamlessness reflecting their needs to switch off and decompress. "Warm but calming colors are complemented by natural textures and soft shapes while furniture is becoming ever more tailored and intuitive at home," explains interiordesign.net. We delved into Houzz discussions and data to find out what materials, strategies and concepts are coming to homes this year, so let's take a look at what the design industry experts are saying about the evolving living room trends of 2016!
Integrated dining and living rooms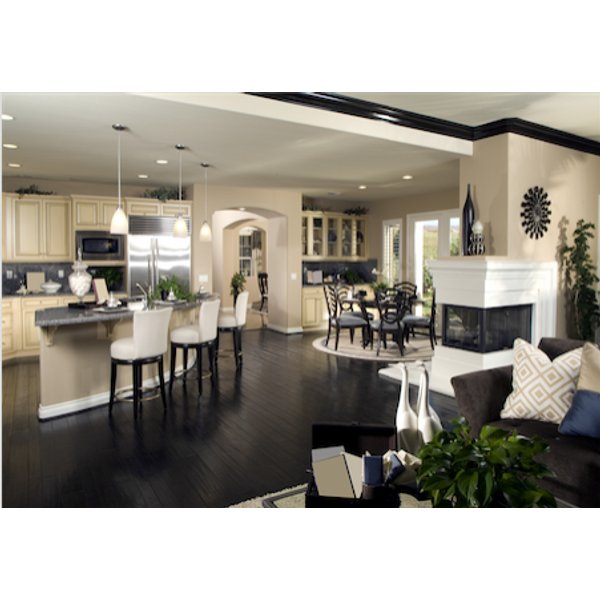 Not everyone takes the leap to turn the dining room into an office or media room, and according to Houzz, "for homeowners who entertain frequently, a designated gathering space for special meals isn't negotiable, and they're pouring attention into these rooms." By having a large space that combines the living room and the dining room, people have more room to enjoy gatherings and socialize without being crowded into one confined area.

Outdoor fabric used indoors
These days it's hard to distinguish outdoor fabrics from indoor fabrics, and Houzz explains that increasingly people are bringing traditional outdoor fabrics inside. The durability of outdoor fabrics is perfect for living rooms where there is high traffic and where people come to socialize and relax.
Living rooms that ditch the tech for family


With so much screen time throughout the day and night, homeowners are looking for a calm respite where they can detox, read a book, chat with family and friends or just relax peacefully. Houzz notes that for this reason, there's been a rise in living rooms devoid of digital distraction, because who wants to sit in front of a screen all day?

Indoor and outdoor heated solutions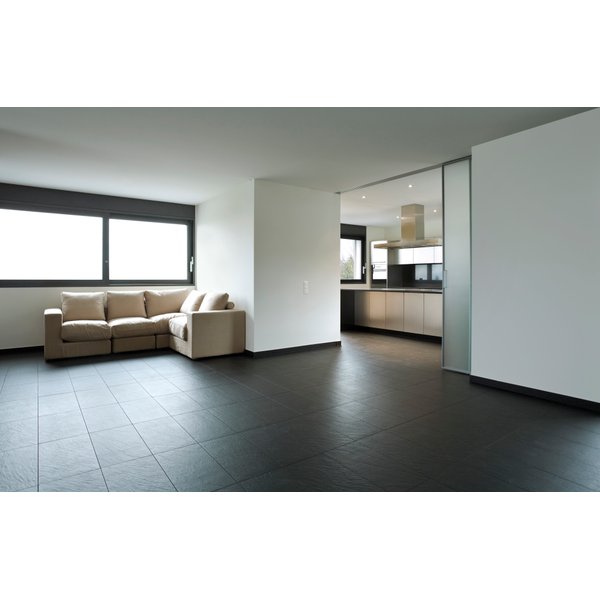 Living in a cold region can be a pain in the neck, and if you and your family appreciate guests and enjoy entertaining, that's twice the aggravation when it's snowing outside and your guests have to spend extra time cautiously walking up the sidewalk or driveway. With WarmlyYours outdoor heating solutions, you can stay comfortable inside and let the snow melting system do the work for you. An additional benefit is the peace of mind in knowing your family and guests will be safe. Plus once your guests have safely arrived inside, heated entryway floors have become a popular way to help melt snow and dry boots.
What's more, whether your living room has tile, stone, carpet, concrete, nailed hardwood or floating wood flooring, WarmlyYours offers radiant heating systems for a variety of flooring surfaces to add soothing warmth under your feet. Consider adding electric heating to your living room and you'll never have to walk on cold floors again!
Surprising backsplash and countertop pairings
Experts at Houzz say "you could play it safe with white subway tile and granite countertops, but sometimes safe is so boring. Instead, consider a different combination, such as a brick backsplash with concrete countertops or yellow ceramic tile with butcher block." To complement your concrete countertops, WarmlyYours provides custom countertop heating solutions to save your arms from resting on cold counters. With a low operating cost and easy installation, WarmlyYours' countertop heaters can be installed to heat only the area you desire. Best of all, they install underneath your existing counter overhang so there are no remodeling costs.
Radiant panels for supplemental heat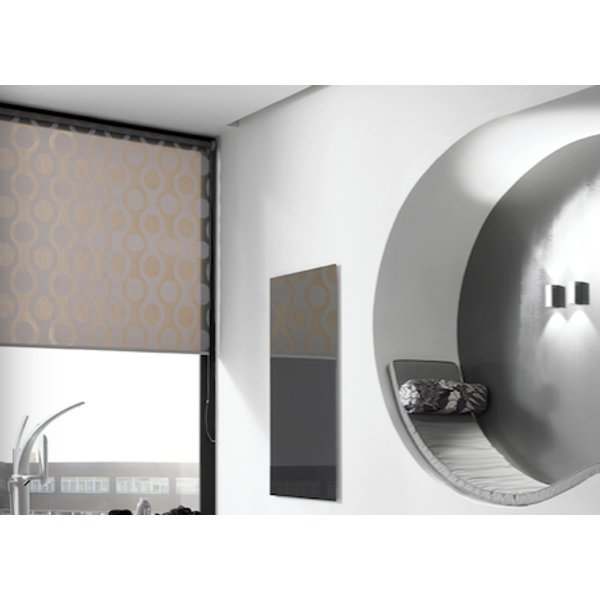 To get more bounce for the ounce, you may want to consider adding radiant panels in your living room that spread radiant heat throughout the room, heating people and objects in the room – exactly how the sun releases infrared rays heating people and objects instead of heating the air. WarmlyYours offers modern and stylishradiant panels that mount on the wall or the ceiling without taking up valuable living space.
New advances mean you can have all the ambience without the smell, pollution or hassle of traditional wood-burning fireplaces. With affordable luxury upgrades such as WarmlyYours' indoor and outdoor radiant heating solutions, you'll never go overboard. Let the hidden warmth under the floors or surrounding your room keep you comfortable while you entertain your guests or just decompress in your living room! If you can't resist having warm floors and are interested in learning more about WarmlyYours' indoor and outdoor heating solutions, visit our website or give us a call at 800-875-5285.
Articles you may be interested in:
Seven Things that Add Comfort to Baby Boomers' Homes
Four Signs You Should Invest in Heated Floors
The Infrared Heat of Radiant Panels Brings the Sun Inside
Sources:
houzz.com
interiordesign.net
---
Tell us About your Project
Our team of Radiant Experts is ready to help! Just tell us a little about yourself and your project to get started.
---
Did you find this post helpful?
Let us know by giving it some applause.
---
---