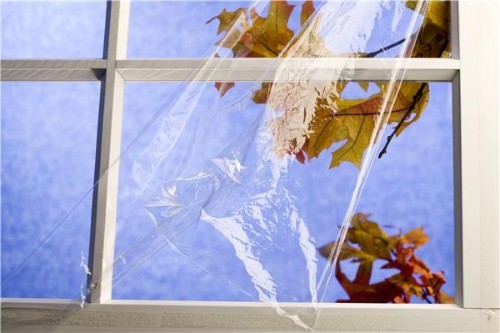 If you are interested in reducing the impact of your carbon footprint in order to live a more environmentally-friendly lifestyle, you might want to think about the ways that you are allowing energy to escape throughout your home. Whether it's winter or summer, most homes are prone to leaking energy, which causes utility bills to skyrocket.
While this is an obvious financial concern, it's a serious issue if you are interested in going green as well. If you have an older home, you may be losing more energy than you realize due to drafty windows and doors that haven't been replaced in years.
There are a few ways that you can improve your energy conservation efforts on a season-by-season basis. Spring is a great time to start planning upgrades that will prepare your home to handle the bitter cold weather that will return once next winter begins.
Insulating your home properly and taking preventative measures can reduce the need to crank up the thermostat when cold weather arrives. Think about installing radiant heating in your flooring, which will use less energy than relying on your heating system alone to keep the house warm. Radiant heat will keep you comfortable and reduce your energy consumption, thus improving your sustainability.
To further decrease your reliance on energy-sapping central heating, you might want to install double-pane windows. Single-pane windows provide minimal protection against the cold and strong drafts during winter. Alternatively, you can apply insulating plastic film on the windows instead to help reduce heating costs. Think about placing weather stripping along drafty doors as well to keep warmth from leaking.
In the summer, keep your cooling costs low by using ceiling fans and opening windows. If you need to use an air conditioner, consider keeping it on for just a few hours to cool down the house intermittently. Use drapes to prevent sunlight from flooding into your rooms and overheating the interior during the spring and summer when the sun is the strongest. Thermal curtains are ideal in rooms of the home that face direct sunlight for most of the day.
If you have old window frames, TLC recommends using caulk to fill in the gaps and prevent energy from leaking throughout the year. Making these changes to your living spaces can help you be green and save green in the process.
Like this post? Subscribe for regular updates
Make sure you don't miss out on the latest news in radiant heating by subscribing to our blog. We'll send you an email with links to the newest posts from WarmlyYours.
We won't share your information and you can unsubscribe at any time with a single click.
---
Did you find this post helpful?
Let us know by giving it some applause.
---
---