Worried that your website isn't "pretty" enough? While it doesn't hurt to have a visually appealing website, you are in luck; that isn't one of the "four P's" your website needs most. According to a recent study by BrightLocal only 4 percent of respondents said an attractive website was the most important element.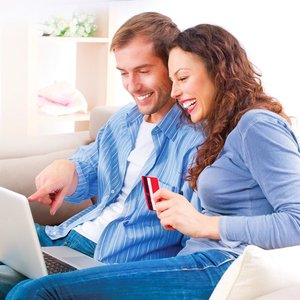 Instead, the consumers most valued what BrightLocal termed the "four P's" — product, price, phone number, and place — on local business websites.
Consumers in the United States and Canada picked a company's list of products as most important (12%) followed by a price list (11%), phone number (11%), and physical address (10%), the survey found. The good news? These are all simple elements you can control on your website. Do a quick check on the quality of each of the four P's to help ensure your website, no matter how basic or elaborate, truly meets your customers' most important needs.
PRODUCT LIST
Product lists are the most important thing to visitors, according to the report. They want to know quickly and clearly what you offer — or they leave your site. In 2013, the Google Analytics benchmarking report indicated bounce rates in the United States were as high as 42.5%. A bounce rate is the percentage of visitors who enter the site and "bounce" (leave the site) rather than continue viewing other pages within the same site. In short, customers lose interest fast if they don't quickly understand what you are offering them or how it works.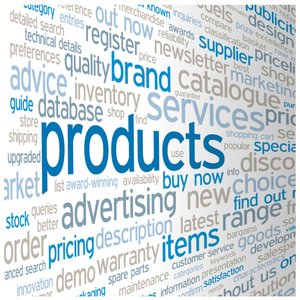 "Show them that your product is just what they want, that it's useful and that it adds some kind of value to their lives," advises Sabina Idler in "Better Product Pages: Turn Visitors Into Customers." Idler's tips for a great product list include:
Attract attention"If people don't get your product or understand why they would need it, they won't pay for it," Idler advises.
Explain the product

"You should point out the advantages that people will get from your product. People consider something to be more relevant if they can relate it to themselves," Idler suggests.

Focus on the main selling point

Most products have many features but only a few or even one selling point that makes them special. Distancing yourself from competitors is important, whether through hardware features, design, service or something else," Idler details.

Don't Underestimate Copywriting

"We can use more than plain images and text to make our point. Our message is shaped by our choice of words, typeface, font size and even punctuation," Idler points out.

Offer Sufficient Information

Factual information is key to selling a product. "People make rational decisions based on factual information, especially when purchasing expensive items — at least they like to think so. Factual information not only answers questions people might have about the product, but makes people more confident in their decision," Idler says.
PRICE LIST
Some companies can go back and forth on whether to include price on their website, but it is the second-most important piece of information customers were looking for according to the survey.
In "5 Reasons Your Content Marketing Must Address Price", Marcus Sheridan makes a compelling argument for addressing price. He says the common reason companies avoid price is because they fear losing a potential customer before they even contact the company. But failing to include it may lose you the customer anyway.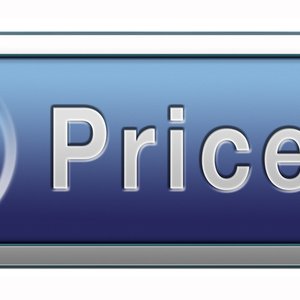 "Although this 'hidden approach' may have worked in marketing five or 10 years ago, I'm here to say that today's consumers don't like their core questions to be left unanswered. Furthermore…we must learn to embrace every question consumers ask our company," he says.
The short version? If your customer is thinking it, your company should address it, he argues. He recommends using "ballpark figures" instead of exact numbers. This gives your company flexibility during the sales and quotation process while still giving your customers the opportunity to consider if they can meet the range of your offering.
PHONE NUMBER
It seems so simple but it is often overlooked or hard to find. Give your customers the opportunity to contact you without going on a separate hunt for the phone number.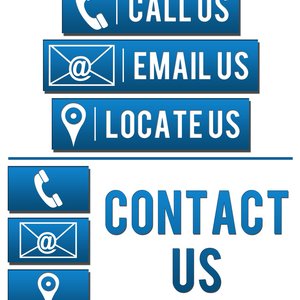 On the other hand, don't go overboard. You don't need to put your phone in flashing red neon oversized font or anything that translates into cheap "used car salesman"-like effect.
One of the best simple techniques is to place your phone number on every page so customers do not have to click back to previous pages to find it.
PHYSICAL ADDRESS
In addition to including your typed-out address, consider adding an interactive Google Map to your site that is tailored to every visitor. When you embed a Google Maps API map on your webpage (Google offers directions here), your visitors (if they are signed into their Google account) will see their saved places, home and work locations, and more built right into the map . This also means that interactions with the map, such as marking a location or getting directions, are saved for easy viewing in Google Maps for desktop or mobile. It is the little things that can make your customers' day — and lead to a sale.
In fact, a recent survey by Web.com found that 56 percent of consumers are more likely to make a purchase from a business if their website expectations are met. With these 4 P's, you can guarantee the most important things customers want from your site.
What simple tips work on your website? Do you have any questions on presenting information on your company website? Share your successes or questions with us on the WarmlyYours Facebook page or tweet us at @WarmlyYours.
Sources:
http://www.smashingmagazine.com/2012/07/11/better-product-pages-turn-visitors-into-customers/
http://www.businessnewsdaily.com/2046-web-design-data.html
http://blogs.verisigninc.com/blog/entry/why_small_business_say_having
http://www.marketingprofs.com/charts/2014/24402/what-info-do-consumers-value-most-on-local-biz-websites#ixzz31Rxzbqcy
---
Tell us About your Project
Our team of Radiant Experts is ready to help! Just tell us a little about yourself and your project to get started.
---
Did you find this post helpful?
Let us know by giving it some applause.
---
---