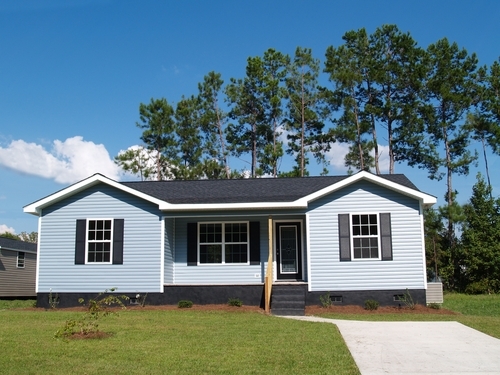 Home ownership continues to be a part of the American Dream. According to a recent nationwide survey of 5,000 people conducted by Prudential Real Estate, owning a home is important to 96 percent of Americans. However, certain groups view having a home of their own as more important than others. 
Members of the Millennial generation (aged between 25 and 34) and Generation X (aged between 35 and 44) are especially focused on owning a home. In fact, 77 percent of Millennials and 78 percent of Gen Xers say home ownership is "very" important.
Those surveyed said that the reasons they want to buy a home include having a place to raise a family and having enough space to accommodate their growing families. Additionally, many said the safety and control associated with owning a home are driving factors.
"Millennials and Generation X - about 85 million people strong - face a unique opportunity in U.S. housing," said Prudential Real Estate president Earl Lee. "They are generally optimistic about home ownership and, by nature, share a strong sense of community. As important, many were not impacted by the real estate downturn and are looking at today's buying opportunities with keen interest."
In all, the survey found 63 percent of Americans feel favorably toward the real estate market in the U.S. right now. Experts say historically low interest rates coupled with low home prices make now a great time for many buyers.
Whether you're planning on selling your home or just want to increase its value, there are certain projects real estate experts say are your best bet.
Kitchens and bathrooms
These rooms have the power to influence the value and attractiveness of your home. Those who want to get the best return on investment for a kitchen or bathroom renovation should remember to choose finishes that will appeal to the masses. According to HGTV, these include wooden cabinets, natural wood or stone floors and solid surface countertops. 
Experts say individuals who plan on staying in their home for at least a few years should spend money to ensure they'll enjoy their space. For instance, installing electric radiant heating in a new kitchen or bathroom can make the room cozy and comfortable all year round.
Focus on basics
Real estate experts say ensuring your home is in good working order and that all of the systems are properly maintained is important. 
"Buyers want to take the basic systems for granted," Remodeling magazine's Sal Alfano told HGTV. "They assume the roof doesn't leak and the air conditioning and plumbing work. Maintenance can chew up a lot of cash quickly, and people are afraid of that."
Like this post? Subscribe for regular updates
Make sure you don't miss out on the latest news in radiant heating by subscribing to our blog. We'll send you an email with links to the newest posts from WarmlyYours.
We won't share your information and you can unsubscribe at any time with a single click.
---
Did you find this post helpful?
Let us know by giving it some applause.
---
---