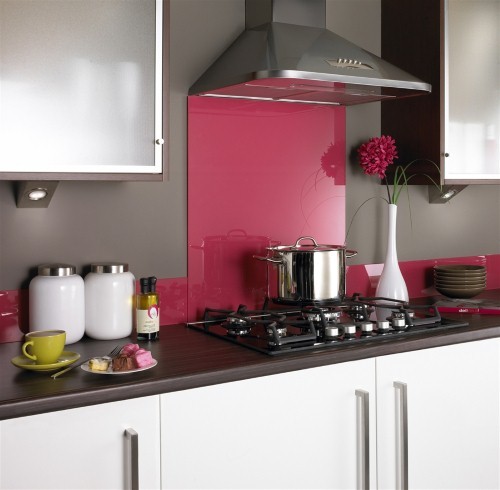 Wouldn't it be great if you could try on kitchen styles the way you walk into department stores and boutiques to test out a variety of clothes until you find the ones that fit perfectly? Sometimes you get that miraculous first pair of pants that slide on like they were made for you, but more often than not it takes a few tweaks of sizes and styles until you find the right look and fit. Why should kitchen design be any different?
While you can't test out your own kitchen with that sort of ease, you can visit cabinet company showrooms or furniture warehouses to get a better idea of what kind of kitchen style might best fit your look. In the meantime, consider these few varieties and one particular tip.
Before making over your kitchen, take into account whether you might want to go for a greener and energy-efficient space. If so you can make several investments beyond the Energy Star certified fridge or dishwasher. Radiant floor heating is a great way to heat a home and especially a kitchen. It fits under a variety of flooring types as well, which means that whatever style of kitchen you decide to settle on, it's guaranteed to both look and feel great.
Now that you're comfortable underfoot, look into a few of these kitchen styles, from the traditional to the modern.
1. Craftsman. Simple and strong define these kitchens, which are furnished with hardwood fixtures, furniture and cabinets, usually of oak or cherry species. Filled with straight lines and minimal ornamentation, this kitchen is efficient, warm and prizes quality above all else.
2. Contemporary. These are all sleek angles and stylish metals. Contemporary kitchens tend to have the industrial look of professional city restaurant kitchens, but with a touch of domestic warmth added by marble or granite countertops or fashionable wall art.
3. European. Mix the hearty wood of the craftsman with the economic and space-conscious size of the contemporary and you get the European-style kitchen. Based on the design of European home living, where rooms tend to be smaller and space is of the essence, these kitchens marry function and warmth for a uniquely modern and yet old-world feel.
Like this post? Subscribe for regular updates
Make sure you don't miss out on the latest news in radiant heating by subscribing to our blog. We'll send you an email with links to the newest posts from WarmlyYours.
We won't share your information and you can unsubscribe at any time with a single click.
---
Did you find this post helpful?
Let us know by giving it some applause.
---
---