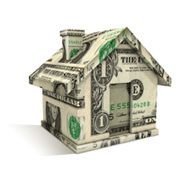 Electric radiant heating has been extremely popular in Europe for many decades. And in the last 10 years, the United States is seeing and experiencing a similar growing trend in home heating.
This trend is directly connected to the number of pro contractors who have learned how to install electric floor heating and have learned the art of selling it to their clients. The art of selling – well, that's where I hope to lend a hand.
My neighbor, who lives in a three-bedroom townhome, recently told me that his contractor installed electric floor heating in the bathroom above their garage, a room that has always been cold. Because their contractor asked the right questions, established interest in the product, and explained all the benefits of radiant heat; they are now enjoying the comfort of radiant heat.
Many times, clients don't automatically think to add floor heating or other radiant heating products at the start of their project. So, the key is to make it an irresistible option for them. And, with that, I promise you; the monetary dividends of selling radiant heat to them will absolutely benefit your business. Here are some questions to help you get the conversation started with your client:
Do you have a...
Cold basement, or certain cold rooms in a basement (bedroom, bathroom, office)?
Cold bedroom or cold bathroom above a garage?
Cold bathroom or bedroom on an exterior wall?
New room addition not directly connected to HVAC?
Room where you could use more warmth and comfort?
Once you've established the want or a need, share the benefits of WarmlyYours Radiant Heating, to give you the edge on the sale:
HEALTHY – Radiant heat doesn't move dirt, pollen, bacteria, viruses, hair, dust, and dander around the home like forced air systems, making it comfortable and healthy for those who suffer from allergies.
ECONOMICAL - With radiant floor heating, your customer can be comfortable at air temperatures that are 6°F to 8°F lower than the average forced air system. This comfort at a lower air temperature will keep costs down, saving them up to 25% off on their annual heating costs.
QUIET – WarmlyYours electric floor heating is virtually silent, making it a great option over furnace fan noise of forced-air systems; and the many sounds of equipment operation, water, and expansion/contraction with hydronic floor heating.
COMFORTABLE – Our floor heating creates and fosters warm comfort. "Until you've lived with and experienced this form of heat," says Larry Drake, Executive Director of the Radiant Panel Association. "It's hard to understand how extremely comfortable it is."
Educating your clients about radiant heat will help them make informed decisions, and will show them all the options available to them for their project. Whether they choose radiant heat now or choose it for a later project - You will be their first pick, because you took the time to share with them the unparalleled experience and benefits of WarmlyYours radiant heating products. With this advice, you will be well on your way to increased profits!
---