When was the last time you walked into your master bedroom and truly felt comfortable? Do you immediately want to dive into your bed and relax when you stroll into the space? If you find it difficult to unwind in your master bedroom, it's time for an upgrade.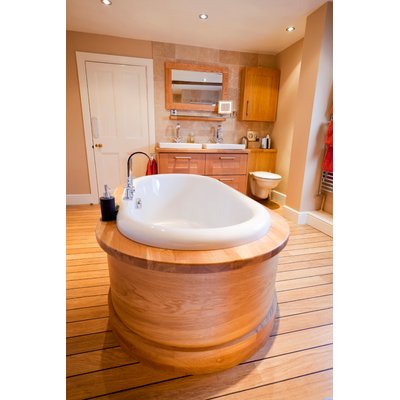 There are a few ways you can transform your room into a sanctuary that you look forward to using at the end of each day. With radiant floor heating, new linens and the right window treatments, any bedroom can become a retreat.
Going minimal
Perhaps it's the abundance of items you have in your master bedroom that are making it difficult for you to relax. If you have a number of furnishings and decorative pieces scattered throughout the space, you might be creating clutter that distracts from the overall interior design.
Martha Stewart recommends going minimal to make it easier to maintain cleanliness and avoid distractions in your bedroom. Limit the number of furnishings you have in the space to the bare essentials - a bed frame, dresser and a headboard. It might seem like a plain idea, but less can be more, especially when you're striving for simplicity and tranquility.
Opting for luxury
HGTV recommends doing yourself a favor and opting for luxury as you decorate your bedroom to make it the space you've always dreamed of. Consider installing floor heating to create an instant sense of comfort and select oversized furnishings to create an elegant, traditional look that pleases the eye.
Furthermore, make it a point to invest time in choosing linens for your bedroom. The sheets and comforter you select can play a large role in how easy it is for you to relax in the space.
Restful colors
Believe it or not, there are colors you can select to promote rest and relaxation in your bedroom. Knowing these hues and incorporating them into your space can make your interior design project a success, according to Southern Living magazine. Soft pastels such as baby blue and rosy pink can make all the difference. Not big into the idea of color? Opt for soothing neutrals such as chocolate brown and eggshell instead.
Even if you've never created a new interior for a living space before, the previous tips can help you transform a room from drab to fab in no time.
---
Tell us About your Project
Our team of Radiant Experts is ready to help! Just tell us a little about yourself and your project to get started.
---
Did you find this post helpful?
Let us know by giving it some applause.
---
---