There's nothing better than being able to walk into your kitchen and prepare a delicious meal in a comfortable setting. However, this space in your home may not be as cozy as you would like it to be if you haven't renovated the space in quite some time.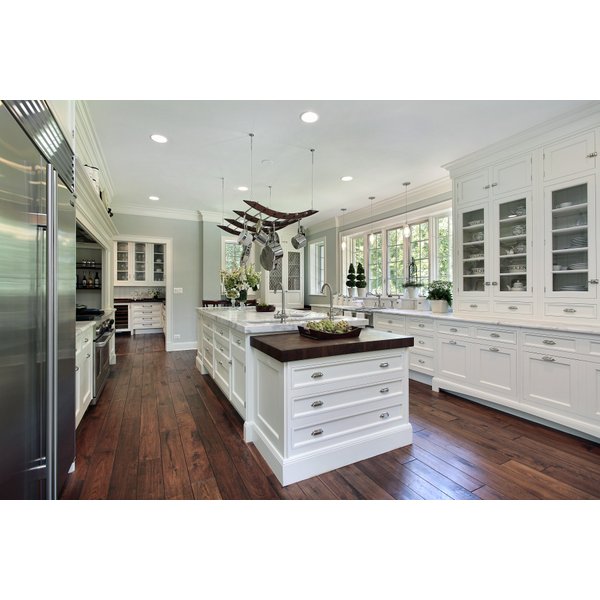 An outdated backsplash, dingy cabinets and lackluster fixtures can all keep your kitchen from being the sanctuary you've always wanted. However, there are a few ways you can improve the look and feel of your space by making a couple of changes to its aesthetics. Here are some tips on how you can transform your kitchen from dull to inviting in no time.
1. Install radiant heating.
How many times have you walked into your kitchen and thought to yourself, "My feet are chilly!" If you have tile or stone floors in your space, this likely happens more often than not. However, you can remedy this problem by installing radiant floor heating to instantly improve the comfort level in the room. Furthermore, you won't have to crank the thermostat on cold mornings when you're whipping up breakfast.
2. Incorporate wood.
Interiorholic.com states that wood has a way of creating a feeling of warmth in an environment, making it ideal in a space such as a kitchen. If you're going to be installing new cabinets or bringing in a table and chairs, consider wood. Whether you opt for cherrywood or oak, this material can quickly turn your kitchen from dreary to inviting.
3. Use open shelving.
ApartmentTherapy.com recommends using open shelving to display your most prized dishware and show off your true personality. Doing so not only makes it easier for you to grab what you need on a whim, but it can add a more quaint, cozy feeling to the kitchen.
4. Embrace natural light.
If you're lucky enough to have a few windows in your kitchen, use them to your advantage! Allow natural light to flow into the space to create a sense of warmth. This tactic can also make the kitchen seem larger than it really is, which is a bonus for those who are working with a limited amount of room.
Whether you've been meaning to renovate your kitchen for quite some time or you're interested in trying something new, these four tips can help you accomplish your design goals.
---
Tell us About your Project
Our team of Radiant Experts is ready to help! Just tell us a little about yourself and your project to get started.
---
Did you find this post helpful?
Let us know by giving it some applause.
---
---