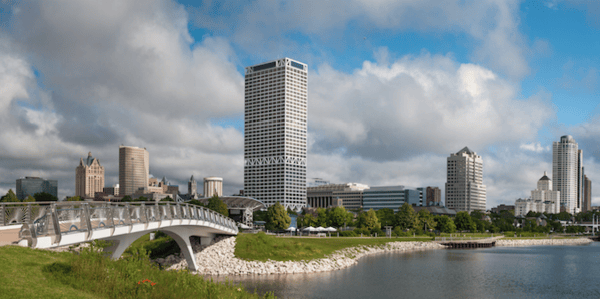 If you're fond of beer, you may know Milwaukee first and foremost as a brewing city. But did you know it's also notorious for its frigid, snowy winters? Milwaukee's terrain has been sculpted by the glacier path with steep bluffs along Lake Michigan beginning about a mile north of downtown.
Furthermore, Milwaukee's location in the Great Lakes Region often has rapidly changing weather, producing a humid continental climate with cold, windy, snowy winters. January is the coldest month, with a 24-hour average of 22.3 degrees Fahrenheit (−5.4 degrees Celsius).
According to Wikipedia.org, the city receives a yearly average snowfall of 52.4 inches, more snowfall than cities even slightly inland because of lake effect snow produced by Lake Michigan. And if that weren't enough, of the 50 largest cities in the United States, Milwaukee has the second-coldest average annual temperature, next to that of Minneapolis-St. Paul, making it a perfect locale for radiant heat to warm things up in the late fall and long cold winter.
The average home value in Milwaukee is $94,100 according to Zillow and the city still hasn't returned to its pre-Great Recession real estate health. Many homeowners could benefit by adding radiant heat to their homes to make their daily lives a little more comfortable while adding resale value to their property for the future. When remodeling, keep in mind that bathrooms and kitchens are among the most popular rooms for prospective home buyers as well as preferred rooms for radiant heat.
Adding Floor Heating to your Bathroom
This homeowner decided to remodel her master bathroom and chose to add radiant heat to warm up the cold tile. In this 72-square-foot Milwaukee bathroom, it only costs 16 cents a day to operate a floor-heating system for four hours a day, according to WarmlyYours' Energy Use Calculator. This tool factors in the average kWh cost in Milwaukee, which is just under 14 cents.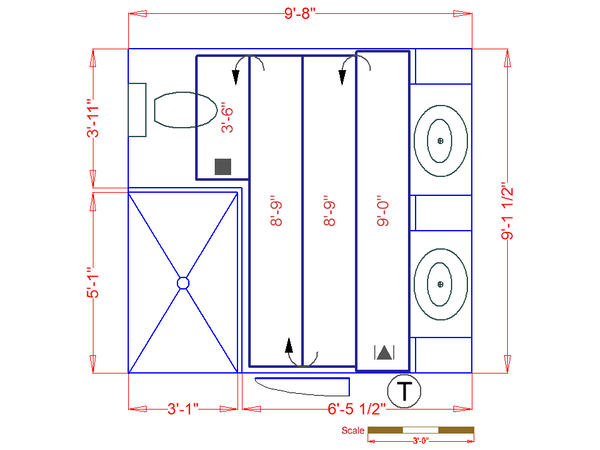 This bathroom (see floor plan) employs a 1.5- by 30-foot TempZone™ Flex Roll, which costs $517.50. This equates to $11.50 per square foot. For the entire year, the system costs just over than $300 to operate, according to WarmlyYours' Heat Loss Calculator. Plus, during the coldest month of the year, it costs less than $60 to operate. The Heat Loss Calculator uses the average kWh cost in Milwaukee and details about the room to determine whether radiant floor heat can be the sole source of heat for the room and how much the operating costs will be.

The system in this floor plan can be the primary source of heat for the room, so there won't be any additional heating bills for this master bathroom, which is an added benefit.
Getting a Quote is Easy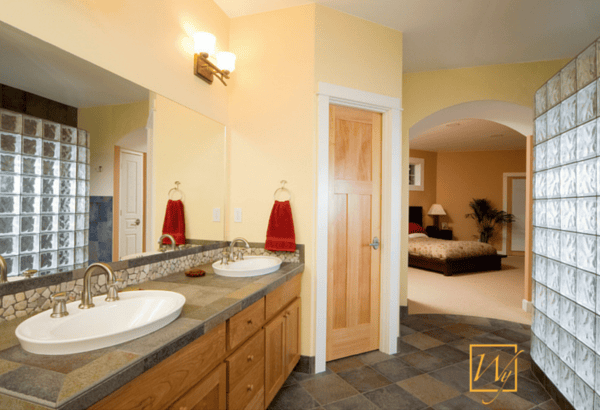 To find out how much it would cost to add in-floor heating to your bathroom, check out WarmlyYours' freshly redesigned Instant Quote tool. This tool will show you side-by-side comparisons of applicable products for your project along with the corresponding costs. The tool also gives you the option to upload a drawing or image of your room's floor plan so that our sales team can provide you with a customized installation plan. This detailed plan shows exactly where the electric floor-heating system should be located and how it should be laid out for optimal functionality.
Plus, the tool can quote you on more than just in-floor heating. With an average annual snowfall of 52.4 inches, Milwaukee homeowners may want to consider installing a snow-melting system to save them the backbreaking labor of shoveling or plowing snow from their driveways, walkways and patios. Just like it does with floor heating, the Instant Quote tool can provide product recommendations and their costs for snow-melting applications.

There's no need to wonder exactly how much it would cost to add heated floors or a heated driveway to your home. Find out on www.warmlyyours.com!

Of course, if you have any questions, please feel free to call the WarmlyYours team at 800-875-5285, and one of our friendly, experienced account managers will be glad to help you. And, when you are ready to install the product, our 24/7 technical support experts are on hand to guide you every step of the way. Give them a call at 800-875-5285 any time.
Sources:
www.zillow.com/milwaukee-wi/home-values/
en.wikipedia.org/wiki/Climate_of_Milwaukee

Links:

Instant Quote: www.warmlyyours.com/my_projects/new
Energy Use Calculator: www.warmlyyours.com/tools/cost-calculators
Heat Loss Calculator: www.warmlyyours.com/tools/heatloss-calculato...
Related articles:

Radiant Heat Converts a Cold Victoria BC Home Office into a Sanctuary

Basement Radiant Heating in Motor City

A Cold Hamilton Ontario Bathroom Welcomes Guests with Radiant Heat

A 'Charming' Heating Solution for a Baltimore Home