We are continuing the quest to learn and hear how we can best serve you! With our "Share Your Story" program, we look to get feedback about our floor heating, comfort products, and services. We love when our customers contact us through this program to share their own personal story. To hear a happy customer, always affirms our efforts to offer the very best in products and services here at WarmlyYours Radiant! It makes life a little brighter.

This month, our first feature story of 2012, we received a wonderful story from James & Anne Church from Washington D.C.! Take a look at their story about their 100-year-old historic D.C. home and how they warmed up the home and reclaimed their space with radiant heat!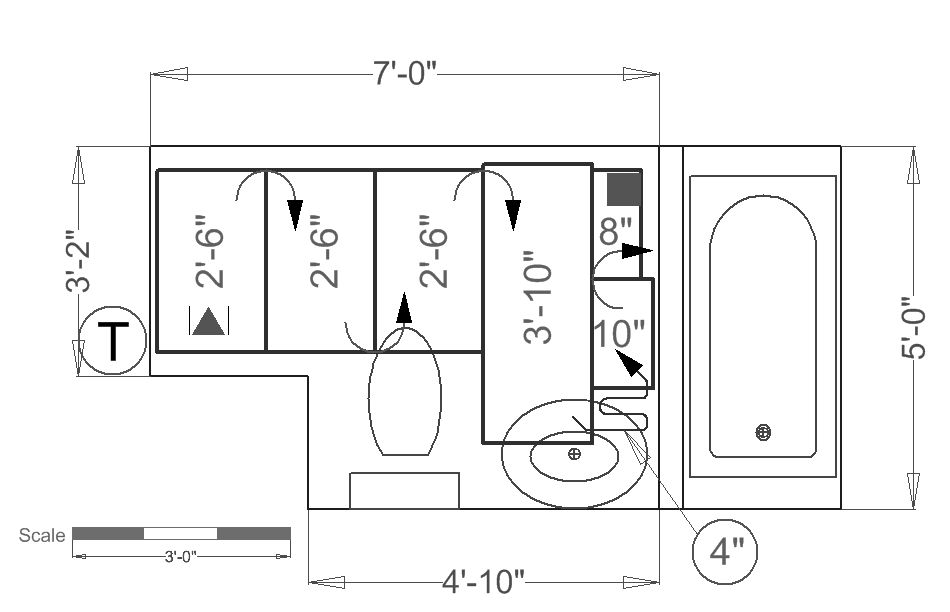 My Own in-House Spa
My wife and I bought a 100-year-old "fixer upper" in a historic Washington D.C. neighborhood during the worst part of the housing crash in 2008. We had just relocated from San Francisco, CA to be closer to my family, and we were looking for a place where we could put in some "sweat equity" and restore the original charm to a 30+-year rental.
The weak link in this four bedroom; two-bathroom house was the 100-year-old upstairs bathroom. After two years of living with plumbing leaks, clogs, and chipping paint from a radiator, we decided to "gut it" and start anew. We rescued and refinished an original claw foot tub and designed the bathroom with a classic look, with some added modern features.
My mother-in-law has raved about her heated floors, which she has had for more than five years and strongly recommended WarmlyYours Radiant to us. While there were many options for vendors, the customer-focused website, custom design tool, and a strong recommendation was all it took to pull the trigger on the WarmlyYours floor heating system.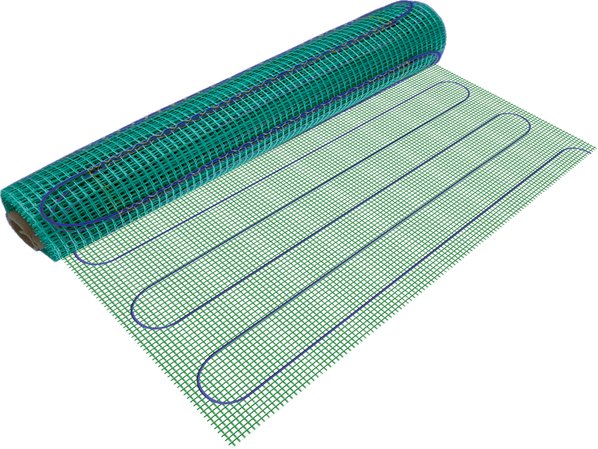 My personal distaste for the smell of damp towels lying about all day necessitated purchasing and installing a WarmlyYours towel warmer too. 
And, as a DIYer, renovating my first bathroom, I found the floor heating installation one of the simplest and more straightforward aspects of the renovation. Adding floor heating allowed us to reclaim some much needed space that was previously taken over by the old radiator and made it safer for our first child, expected this spring!
The custom design online tool was very important, as we have a small quirky layout with a large tub. A custom design meant that we didn't overbuy and that we weren't heating unused areas, like under the claw foot tub. Our feet have been nice and toasty for morning showers and our tabby cat has decided that he likes to come and hang out there, as well.

I couldn't be happier with the results. We've reclaimed the upstairs bathroom, and it feels like the bathroom in an upscale spa.
Thanks WarmlyYours!
James & Anne Church
----------

If you enjoyed this story, you may enjoy reading about last month's "Share Your Story" winner, Lynne and Tom Helinski, "The 'Towel Warmer' that Keeps on Giving" or read through all of our winner's stories!
We'd love to hear your story, too! Share it with us!
---
Tell us About your Project
Our team of Radiant Experts is ready to help! Just tell us a little about yourself and your project to get started.
---
Did you find this post helpful?
Let us know by giving it some applause.
---
---