Snow softly falling outside your window can be a quietly beautiful spectacle. That is until the reality of the aftermath sets in. Shoveling and keeping your driveway and walkways clear for safe passage can be an ordeal. But there's a way to avoid all that stress when you install a snow melting system. Snow melting is an effective way to eliminate that back-straining labor and those expensive de-icing chemicals.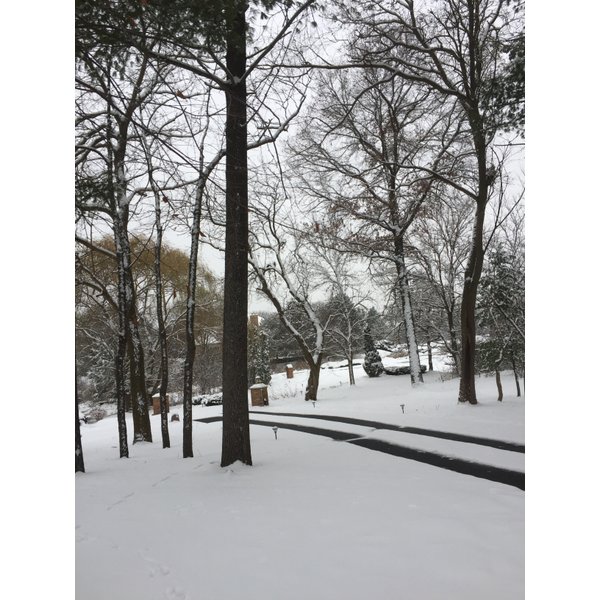 WarmlyYours snow melting systems, can be installed in asphalt, concrete, and mortar under pavers, and are available in both cables and mats. Snow melting cables are an economical option that are ideal for curved or irregularly shaped applications. Mats are perfect for fast and easy installations. 
Snow melting installations can be designed by WarmlyYours for a variety of coverage options, including traditional full-coverage and the cost-effective tire-tracks format.
Full Coverage vs. Tire Tracks
You can choose to have your entire driveway project covered with snow melting, but one popular alternative to full coverage is to simply heat tire tracks. 
This economical option helps users cut down on both installation and operating costs, while still providing great functionality. 
This coverage system works by installing two sets of heating elements, typically 2 feet wide and the length of the driveway, which will keep the driveway passable, even in the heaviest of snow falls.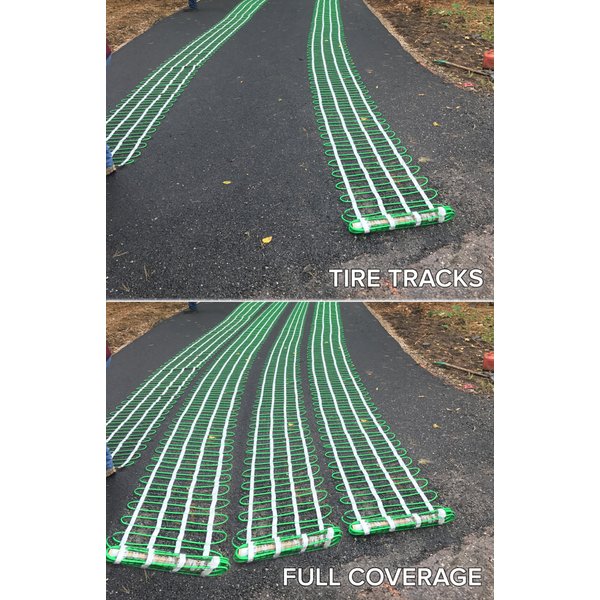 This homeowner chose the tire tracks option so that they could add a connecting branch to their long and twisting driveway, making it much easier to navigate and turn around. By adding the snow melting system to the driveway extension, they created a clean place to park their cars when their snow removal service plows the unheated portion of the driveway. And since this snow melting system is electric, it can easily be added on to in the future if these homeowners decide to replace the original driveway. 

The entire snow melting system used in the driveway (14' X 70') featured in this Kildeer, IL project was only $4,513. The operating cost for this project is only $1.27 per hour. This calculation is based on the national average of $0.08 per kWh, but consumption may vary. For a typical driveway (10' X 20'), it would only cost $2,346 for an entire snow melting system in tire tracks format. The operating cost for a snow melting system in a typical driveway is only $0.32 per hour.
Controlling Your Snow Melting System
The control used in this project was a Power Modulator. This control allows the system to heat up in separate zones, instead of all at once, which can be very useful for projects with limited power availability. This also allows you to maintain the functionality of the snow melting system while greatly reducing energy consumption.
WarmlyYours offers a wide variety of controls for our snow melting systems—from a manual option with a timer that will only activate when you turn it on/off, to an automatic option that will turn on when it senses snow is falling. For more information about the variety of snow melt controls available from WarmlyYours, check out this comparison chart.
Start Smart with a Free SmartPlan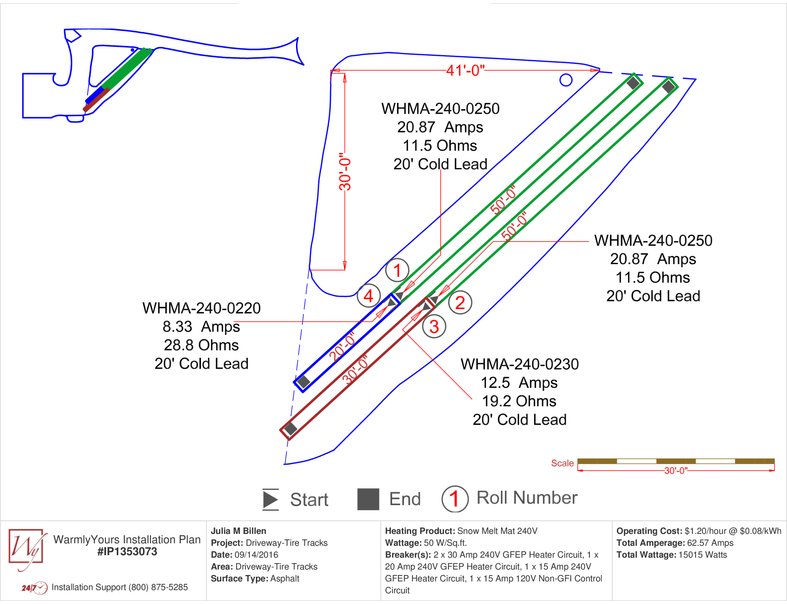 An important step in installing a snow melting system is getting a good installation plan. WarmlyYours provides a free, no-obligation SmartPlan that includes an installation plan, an electrical plan, and an itemized quote, all of which is prepared by a highly skilled team of engineers.
It's easy to take advantage of this service by simply providing a sketch of the project that includes dimensions and other relevant information, like where power will be most readily accessible. Typically, within one day of providing this information, you'll receive your free SmartPlan. Or you can get started now with an Instant Quote here. The itemized quote included in your SmartPlan will also include MSRP pricing so that you can properly budget for your project.
Spring or early summer is the best time to install a snow melting system so that next winter you are ready for whatever Mother Nature has in store. To find out more about WarmlyYours snow melting advantages or any of our radiant solutions, please visit us at www.WarmlyYours.com.
---
Tell us About your Project
Our team of Radiant Experts is ready to help! Just tell us a little about yourself and your project to get started.
---
Did you find this post helpful?
Let us know by giving it some applause.
---
---