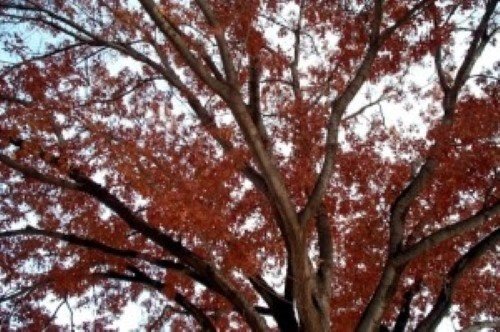 Autumn could be your dining room's finest season. While most of your summer meals were probably eaten out on the terrace, deck or patio, cool fall weather will mean relocating indoors and basking in the warmth of your home as the leaves and temperatures both fall. But while you're sure to enjoy the crackle of a log in the fireplace, your dining room could probably use a little autumnal energy. Why not take the opportunity to give it a solid seasonal makeover?
Looking for some tips? Consider these five essential steps to redesigning a dining room in time for the autumnal equinox.
1. Remodel flooring. If you haven't already, now may be the ideal time to make the switch to hardwood flooring. Having engineered maple, oak or hickory planks installed in your dining room will give it a classy style that's great year round but especially evocative during fall.
2. Rethink heating. One of the great advantages of engineered hardwood flooring? It pairs perfectly with a radiant heat system. Radiant floor heating is an energy-efficient option that's unobtrusive and won't clutter your air quality with dust like duct heating can. Stay warm over the coming months with this eco-friendly choice.
3. Reupholster seating. Upholstery is a very subtle part of your dining room décor, but no less important for it. If you've kept your chair cushions the same for years, why not try something new? Don't just change the print or color - consider switching to an entirely new material.
4. Revise your centerpiece. If you've got a spare or vintage serving tray, consider harnessing a little artistic creativity and designing your own seasonal centerpiece. While candles are a great year round addition, try taking your inspiration from the outdoors. Acorns, red apples, small pumpkins and gourds, red and gold leaf bouquets and even pine cones can all be utilized as part of your centerpiece. Get crafty and have fun!
5. Repaint your walls. If they're not the focal point of your room, the walls are certainly your primary ambient tool. Take into consideration the changes in light this time of year - before long it'll be dark by the time you sit down to dinner. Choose colors fitted to the season, but don't go overly dark. Why not try a light beige or extremely soft orange? Warm colors will keep the space cozy through winter.
---
Tell us About your Project
Our team of Radiant Experts is ready to help! Just tell us a little about yourself and your project to get started.
---
Did you find this post helpful?
Let us know by giving it some applause.
---
---