There is nothing like the Holidays.
Besides the stresses of shopping, decorating, and cooking, the holiday season excites wondrous feelings of joy, warmth, and gratitude.
There is something so special about the twinkling lights; smell of great food, and the bustle of a busy home that brings forth feelings that come only once a year.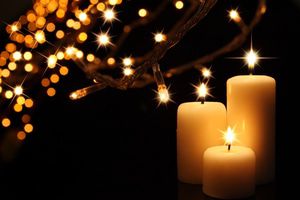 Joy: That moment when a child opens a gift that they have been wishing for all year. That feeling when you're with your family and loved-ones. The sense of community and cheerfulness you have when you're eating a great meal with your family. During the Holiday season, joy is everywhere. It's hidden in the wrapped gifts, or you can find it in your grandmother's cookies. Wherever you see it, the feeling of joy overcomes many during the holidays and the perfect gift anyone can receive.
Warmth: The sound of a crackling fire and the sensation of its warmth wrapping around you is unlike any other feeling. Or maybe your idea of warmth is the feeling of being huddled in a blanket with your family on Christmas morning. Even a simple, kind gesture from someone brings warmth into our hearts. At WarmlyYours, our goal is bring you that special feeling of being warm all year round, so you can feel the cozy sensation more than once a year. Whether it is a heated towel to bundle your kids in, or the soothing heat of a warm tile floor, we strive to give the gift of warmth during the holiday season.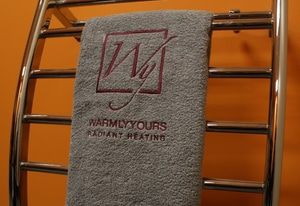 Gratitude: The exchange of gifts, thankful words, and the presence of good company radiate feelings of love and gratitude. Even after the holidays and with all the gifts already given, the start of the New Year makes it difficult not to look back and feel nostalgic. That feeling of gratitude overcomes you as you think of all the gifts and blessings you have been given throughout the entire year. Even through hardships and challenges, reflecting back on past events fills our hearts with gratefulness for all that has happened. Every experience shapes our lives and molds us into the person we are today. Everything we have is something we should be thankful for.
Before the start of the New Year, WarmlyYours wishes everyone a happy, safe, and warm holiday! Enjoy those radiant feelings of joy, warmth, and gratitude, and have a fantastic New Year!
Like this post? Subscribe for regular updates
Make sure you don't miss out on the latest news in radiant heating by subscribing to our blog. We'll send you an email with links to the newest posts from WarmlyYours.
We won't share your information and you can unsubscribe at any time with a single click.
---
Did you find this post helpful?
Let us know by giving it some applause.
---
---