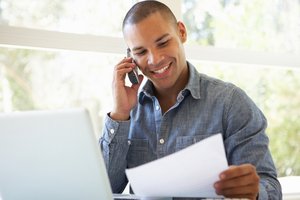 You may find yourself calling on a customer that had shown interest in remodeling a bathroom or kitchen floor with WarmlyYours radiant heating. Following up effectively with potential customers is a great way to grow your business! Just be sure that you are always direct in your approach with your customers; always call for a specific reason. With this approach, they will definitely appreciate hearing from you, and even if you've caught them at a bad time, they will most likely give you a better time to reach them. Your customers don't want to be sold; they want to be taken care of.
Sales professionals often call their customers and simply say, "Hi, I'm calling just to touch base …" or "Hi, I'm calling to follow up," or something to that effect. Sorry to say, but in the fast pace of the 21st century the "just touching base," or the "just following up" calls are plainly not effective enough. Your customers' time is valuable AND limited. Be direct, and explain the exact purpose for your call, letting them know you are here to help them with their radiant floor heating needs.
If you truly believe the products you sell are of exceptional value and will benefit your prospect, then you are not a bother or intrusion - you are doing them a great service and you convey that confidence in your voice and message. You are simply trying to help them create a warm, comfortable and inviting living space, by offering to add floor heating (or even a comfort product, such as a towel warmer) to their home.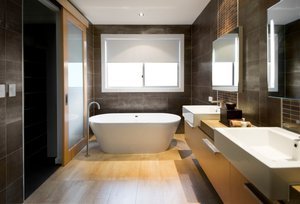 Just as important as it is to be direct about your reason for calling, you must be equally direct about what will happen next before ending the call (that is, assuming you can't close the sale quite yet). Make sure you and your prospect have a clear expectation for your next call and, preferably, get a commitment from your customer on their intentions of moving forward in the buying process.
One example of a direct follow-up call that works is: "Hi, I'm calling to see if you met with your manager yet about our floor heating products that we discussed last week?" Another example could be "Hi, I'm calling to follow up on the quote I emailed over to you earlier this week. I just wanted to make sure that you received it, and to see if you've had a chance to look it over and had any questions for me?" If they tell you it's not a good time, or that they haven't looked at your material, always ask when a better time would be, or when they expect to take a look at the material or quote that you sent to them.
Never settle for vague or hesitant answers about what will happen next. Accepting these types of responses from your prospects, such as "We'll discuss this and get back with you when we're ready," is the main reason why most sales reps lose the sale and, then, unfortunately lose valuable time pursuing a dead end. The best way you could handle a situation like this is to respond with a question like, "I completely understand and want to give you the time you need to discuss this important decision. Do you have a time frame for when you'll be making this decision?" With this approach, you've given them a great opportunity to offer you a specific time frame, and you can use this to ask them if it's okay to call back closer to their decision time.
So from now on when you "follow up" with a prospect, do so for good reason with a specific purpose and game plan, and watch your radiant floor heating sales take off!
---
Tell us About your Project
Our team of Radiant Experts is ready to help! Just tell us a little about yourself and your project to get started.
---
Did you find this post helpful?
Let us know by giving it some applause.
---
---