Last week, WarmlyYours was shocked and deeply saddened to learn of the passing of their colleague and friend, Mason Prideaux (24). Mason was a beloved member of our WarmlyYours family, and while we mourn his sudden passing, we also celebrate his life and the treasured memories that we hold near to our hearts.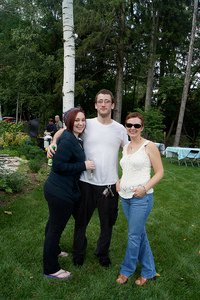 WarmlyYours colleagues have described Mason as a well-spoken, charismatic, funny, and friendly person. He was one who truly cared about his family, friends, and the love of his life, Denise LaBrose. Always a valued contributor to his work, who was quick, detailed, and very intelligent, Mason continually sought to improve processes.
"Mason loved his girl, Denise, loved his family, and took a responsibility towards them far beyond his years. He had a great love for animals. And, he really cared about his job with us. He did not mindlessly plug away at his work, but cared enough to look at the details, question things, and he was sharp without question," said WarmlyYours President & Owner Julia Billen. "I greatly valued him, and I am honored to have known him."
Mason began working with us at 19 years old, fresh out of high school, and he quickly became the 'king of shipping' at our local warehouse. Though many of us did not see him everyday, we all had interaction with him, whether with a tradeshow shipment or tracking an outgoing product shipment, he was there to answer our call! Though his life ended far too soon, at the age of 24, we will be forever grateful for the 5 years that we were given to spend working with Mason.
Because of his great love for animals, his family has requested donations be made in his name to the Humane Society in lieu of flowers. And, as a way to tangibly honor Mason, WarmlyYours has made a donation in the amount of $500 to the Humane Society – along with other individual colleagues who made independent donations in his honor.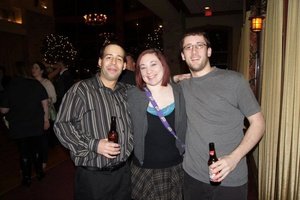 Many of his colleagues have expressed a desire to share a memory to honor Mason. Please take a moment to read the kind tributes from his WarmlyYours colleagues.
"Mason really cared about what happened at WarmlyYours. He wanted to be sure the customer had a good experience, and he looked hard for ways to improve what we did. I could always count on him whenever I needed something." – Director of Sales, Greg Jazwinski
"In the short time I knew him, I've come to know Mason as an incredibly dedicated member of our company, an overall great guy, and a friend. I learned a lot from Mason. When I was new here, he took the time out of his busy day to teach me a lot of things about the company. Mason was the glue that held the warehouse together." – Account Manager, Jason Rachlin
"Mason was very dedicated in his work; always looking for the most cost effective option in order to save the company money," – Marketing Affiliation, Victoria Hale
"I worked with Mason almost every day, and I can tell you that he was really smart, very sharp and right on, and could be counted on to catch every detail and keep you on your toes. I think I speak for many of his co-workers when I say we really miss him and are deeply affected by his passing. We send our thoughts of sympathy and hopes for strength to his family, in dealing with this tragic loss." – Senior Software Developer, Ramie Blatt
"Mason was always very helpful and responsive to my requests. I always enjoyed his 'down to earth' attitude and sense of humor when I visited the warehouse. Mason was always the rock behind the scenes, regarding his attention to detail with shipping for trade shows specifically. He made us 'front line guys' look good and always supported us on last minute and/or emergency shipments. I never heard him once say 'no, we can't do that,' or 'it's not possible.' He always delivered, period. He will be truly missed. I feel honored to have known him for the short time that I did." – Director of Business Development, Colin Pinner
"I will always remember him as funny, warm, and detailed with all he was entrusted with." – Account Manager, Jenn West-Wormer
----------

For information regarding visitation and to read Mason's obituary, please click here.
---
Tell us About your Project
Our team of Radiant Experts is ready to help! Just tell us a little about yourself and your project to get started.
---
Did you find this post helpful?
Let us know by giving it some applause.
---
---