It looks like the bright side of 2012 is continuing to shine into 2013 when it comes to the remodeling industry.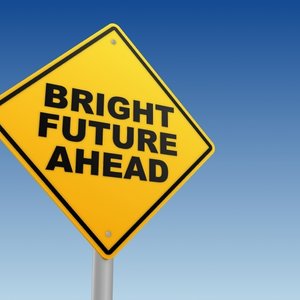 The National Association of the Remodeling Industry's (NARI) fourth-quarter Remodeling Business Pulse data revealed significant growth across all indicators, hitting its record highest level!
With housing prices increasing, which ultimately boosts consumer confidence, more homeowners are willing to make home improvements. You can read more about the improving housing market from our recent blog.
And more home improvements equates to more business for remodelers.
Tom O'Grady, CR, CKBR, chairman of NARI's Strategic Planning & Research Committee and president of O'Grady Builders, based in Drexel Hill, Pa. shares, "Remodelers are indicating major growth in the future, with many saying that clients are feeling more stable in their financial future and their employment situations; therefore, they are spending more freely on remodeling needs."
Looking back at 2012, we can see that growth did not just stop with the remodeling industry. Current business conditions were up 2.1% last quarter along with an increase in number of inquiries, request for bids, value of jobs, and conversion of bids.
This quarter, two-thirds of remodelers forecasted the next three months positively, and that rating jumped 13.1% from last quarter. With consumer confidence growing, it is clear that remodelers are positively impacted by the improvement, which is ultimately increasing remodeler confidence.
Even though the industry has been showing improvement, the boost in the remodeling industry could happen more out of necessity rather than having been impacted by consumer confidence and the improving housing market.
A NARI member explains furthermore that, "Homeowners are still concerned about spending money but will do so because they cannot postpone any longer. They are spending more conservatively than they did prior to the crash."
Whether this is the reason for the improving remodeling industry or not, improvement is always warmly welcomed. With 2012 showing great improvement, it is fantastic to see that those results are shining into the New Year and proving to positively impact the industry as a whole.
---
Tell us About your Project
Our team of Radiant Experts is ready to help! Just tell us a little about yourself and your project to get started.
---
Did you find this post helpful?
Let us know by giving it some applause.
---
---