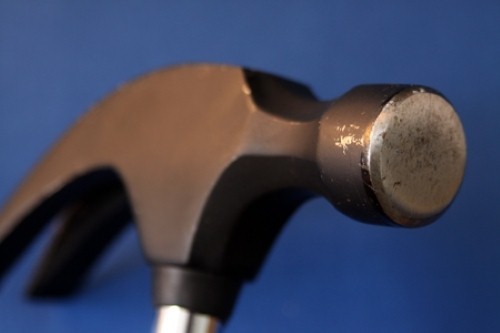 When it comes to going green, you might be under the assumption that living a more sustainable lifestyle involves making costly alterations to your home - many of which may not save you much money or help you reduce your carbon footprint over time. However, making a few simple changes to some of the most-used areas of your home can do wonders when it comes to making your household a more environmentally-friendly place.
Renovating your living room
The living room is often a place where families come together, as well as household guests. If you think your entertainment space could be a little more green, Better Homes and Gardens Magazine recommends bringing in furniture and fixtures, such as hooks and doors, that are made of recycled materials. This can substantially reduce your carbon footprint and make your living room more eco-friendly.
To avoid wasting energy and cranking up the thermostat in the winter, think about installing lava panels on your walls. Not only are they decorative, but lava heating can effectively keep a room toasty during even the coldest winter. Radiant heat also eliminates the need to bring in space heaters for additional warmth.
Remodeling your kitchen
In addition to renovating your entertainment space, you'll want to think about giving your kitchen another look if you truly want to make your home more environmentally-friendly. Kitchens are a place where an ample amount of electricity runs everything from microwaves to stoves.
If you're interested in making your kitchen more eco-friendly, Better Homes and Gardens Magazine recommends installing energy-efficient double pane windows. This can allow you to use more natural light during the day while saving money on energy costs.
The kitchen is a room that needs an ample amount of light for food preparation and everything in between. For your overhead fixtures, think about installing cost-effective LED lights that can provide you with the illumination you need.
The advantages of a green home
HGTV reports that it's becoming easier for homeowners to go green now that the selection of eco-friendly materials, furnishings and fixtures continues to expand. Perhaps the biggest benefits of making your space green is knowing what your home is composed of, whether it be primarily recycled wood or stone. In the end, you'll have peace of mind knowing that your changes are making a positive impact on the environment.
Like this post? Subscribe for regular updates
Make sure you don't miss out on the latest news in radiant heating by subscribing to our blog. We'll send you an email with links to the newest posts from WarmlyYours.
We won't share your information and you can unsubscribe at any time with a single click.
---
Did you find this post helpful?
Let us know by giving it some applause.
---
---