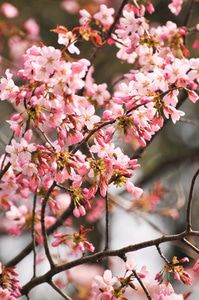 What harsh winter? What customary seasonal sluggish spring months for the floor heating industry? WarmlyYours Radiant Heating didn't just mildly grow during the spring months, it all out blossomed, reporting strong growth in multiple categories, including double- and triple-digit year-over-year growth rates in floor heating products for nearly all wood flooring types, according to its "WarmlyYours Radiant Heating Q2: 2014 Industry Report."
Experts Look For A Stronger Spring
WarmlyYours broke the mold with extremely strong growth in several categories, and there is the expectation for growth throughout the U.S. economy in the second quarter (Q2). Most experts predict that Q2 results will reveal stronger growth than the very, very slow thaw the U.S. economy experienced in the first quarter (it was really slow the first three months of 2014, declining at an annual rate of 2.9% according to the Bureau of Economic Analysis (BEA)). That trend should be reversed in Q2, most expect. That belief is reflected in builder confidence in the market for newly-built single-family homes. It reached an important milestone in July, rising four points to a reading of 53 on the National Association of Home Builders/Wells Fargo Housing Market Index (HMI). Any reading over 50 indicates that more builders view sales conditions as good than poor.
"This is the first time that builder confidence has been above 50 since January and an important sign that it is strengthening as pent-up demand brings more buyers into the marketplace," said NAHB Chairman Kevin Kelly, a home builder and developer from Wilmington, Del.
Recent jobs and other economic data suggest the economy is growing at a strong pace heading into the second half, with growth forecasts for the second quarter now topping a 3 percent annual pace. The BEA — a division of the Department of Commerce – will release its advance estimate of Q2 GDP on July 30.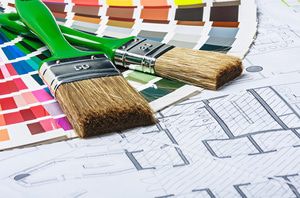 Home Improvement Market Continues to Improve
According to the latest forecast from Harvard University's Joint Center for Housing Studies (JCHS), the center's Leading Indicator of Remodeling Activity (LIRA) predicts that spending on home improvements will reach $153.1 billion this year, a 9.4% rise from spending in 2013.
"In the near term, lower rates of household mobility and lean inventory levels of homes on the market seem to be helping the home improvement industry," said JCHS analyst Abbe Will said in a blog announcing the finds. "That, coupled with an aging housing stock and deferred expenditures during the recession, have owners catching up with delayed remodeling projects this year."
A good remodeling project will see a strong return on home improvement dollars upon resale of a home. Kitchen and bathroom remodeling projects both tied for No. 8 as the top upscale projects with the most cost recouped according to Remodeling magazine's Cost vs. Value Report.
On the report, the average bathroom remodel cost $51,374, with a resale value of 32,660 (Cost Recouped: 63.6%), while the average kitchen remodel cost $109,935, with a resale value of $69,973 (cost recouped: 63.6%).
Both kitchens and bathrooms are top categories for heated flooring products.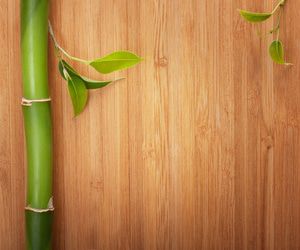 Wood Flooring Flourishes
The top two wood flooring types generating the most Q2 2014 growth in sales revenues compared to Q2 2013 were Bamboo (glued), which was up 311% and Wood (Glued), which was up 196% compared to Q2 2013 numbers. Review the numbers for all wood flooring categories in the full report.
Growth in heating products for wood flooring such as the WarmlyYours Environ System for floating wood and laminate reflects growing consumer awareness that floor heating applications have expanded beyond the traditional tile and stone. This trend is expected to continue as consumers look to install radiant heating in rooms beyond the bathroom.
Check out the full report for a breakdown of top-selling rooms for floor heating systems.
Snow Melting Sales Grow Year-Over-Year
Sales of WarmlyYours' snow melting systems also show continued robust growth as homeowner awareness increases.
Snow melting heating element sales in Q2 2014 increased 269% over the same period in 2013, which increased 122% over Q2 2012.
Sales are up earlier in the year moving into the busy summer season for installation of snow melting systems, including driveway heating.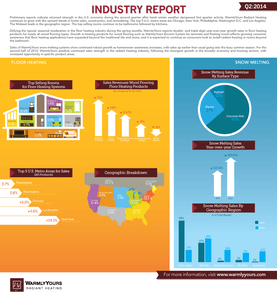 "We normally don't see growth in this product until later in the season, September and October, when consumers are getting their projects in just before winter. However, due to the severity of our past winter, this year consumers are getting their orders in early," said Julia Billen, president of WarmlyYours Radiant Heating. "This is a good sign for growth in this product market."
WarmlyYours has seen a sharp increase in its Q2 snow melting sales over the past three years.
For the second half of 2014, WarmlyYours predicts continued sales strength in the radiant heating industry, following the resurgent growth in the broader economy and housing sectors.
Find all the details in the "WarmlyYours Radiant Heating Q2: 2014 Industry Report," available in its signature fun, easy-to-read infographic format.
Click here to see the full report.
Sources:
http://www.forbes.com/sites/samanthasharf/2014/06/25/u-s-gdp-dropped-2-9-in-the-first-quarter-2014-sharply-lower-from-second-estimate/
http://www.nahb.org/news_details.aspx?sectionID=122&newsID=16933
http://www.remodeling.hw.net/benchmarks/economic-outlook-rri/remodeling-growth-to-taper-a-bit-by-year-end-jchs-forecasts_o
http://realtormag.realtor.org/home-and-design/cost-vs-value/article/2014/01/2013-14-cost-vs-value-remodeling-pays-big-time
http://www.floortrendsmag.com/articles/97155-home-remodeling-trumps-moving-houzz-survey-finds