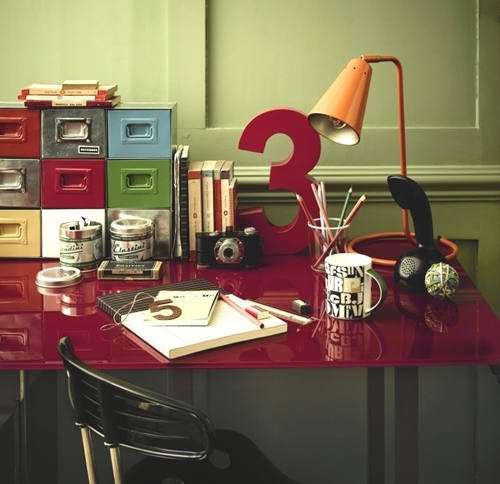 At the world's largest furnishings trade show, manufacturers, home goods retailers and designers got a glimpse of what consumers will soon come to know - the hottest trends in home decor. And they are many, from a rich palette of colors to vintage design to sleek metallic hardware on furniture pieces.
The semi-annual exhibition at High Point Furniture Mart in North Carolina is renowned for cutting-edge furniture and home accessories. But the furnishings also extend to the latest in fixtures, appliances and dwelling features, which not only decorate, but add to the home experience. Radiant floor heating, for instance, improves the physical comfort and atmosphere of a home and can be installed under virtually any flooring that homeowners select.
Newest Finishes
This spring, industry experts acknowledged that green is a predominant favorite right now with consumers, but the wide spectrum of blues and purples is on the horizon for furnishings. Not to be outdone by the cool hues, some designers were focused on the traditional pairing of black and white.
Patterns that are forecast for the coming year include realistic images of mammal shapes and forms rather than splashy animal prints. Among geometrics, a perennial favorite, the honeycomb hexagon took center stage as a new look.
Furniture finishes continue to include painted and lacquered finishes, but grainier, more rustic treatments were another trend focusing on the natural world. A reptilian influence, from alligator to snakeskin looks, was also present at High Point.
What's Old is New Again
Wicker furniture, straight from the front porch to interior rooms, was shown in traditional styles. Instead of small floral patterns seen in recent years, prints were featuring larger floral designs - reminiscent of patterns from the 1930s and 1940s.
As accents, needle-crafted pieces included embroidery, quilting, cross-stitch and needlework for use in soft furnishings dovetail with the vintage styles expected to be more popular than ever in room design.
A vintage flair in bathroom design doesn't have to leave out modern niceties that homeowners rely on to make their bathing experience similar to that of a top spa. Reaching for warm towels straight from heated towel racks makes people feel pampered in lovely surroundings.
Reclaiming Design
With a decidedly contemporary flavor, plenty of metal was shown at High Point. Reclaimed metals were particularly popular in a nod to sustainability, with metal links and metallic hardware as furniture add-ons.
Designers also returned to circular shapes in seating, which can take a cue from Swinging Sixties egg chairs or more classic styles like club chairs.
---