Radiant floor heating  is one of the best investments you can make for your home. Not only does it provide warmth and comfort, it also boosts your home's value and provides energy efficiency that drastically cuts your heating bills. Many people first encounter radiant heating when visiting other people's homes or while staying at luxury hotels, and when they begin their exploration they are uncertain as to what type of flooring can be paired with a radiant heating system. The good news is that there are very few limits. Though certain flooring materials are more conductive than others, and therefore provide more apparent benefit, a radiant heat system can be designed to go under tile or stone, under laminate or floating wood, under solid hardwood or bamboo, and under vinyl or carpet.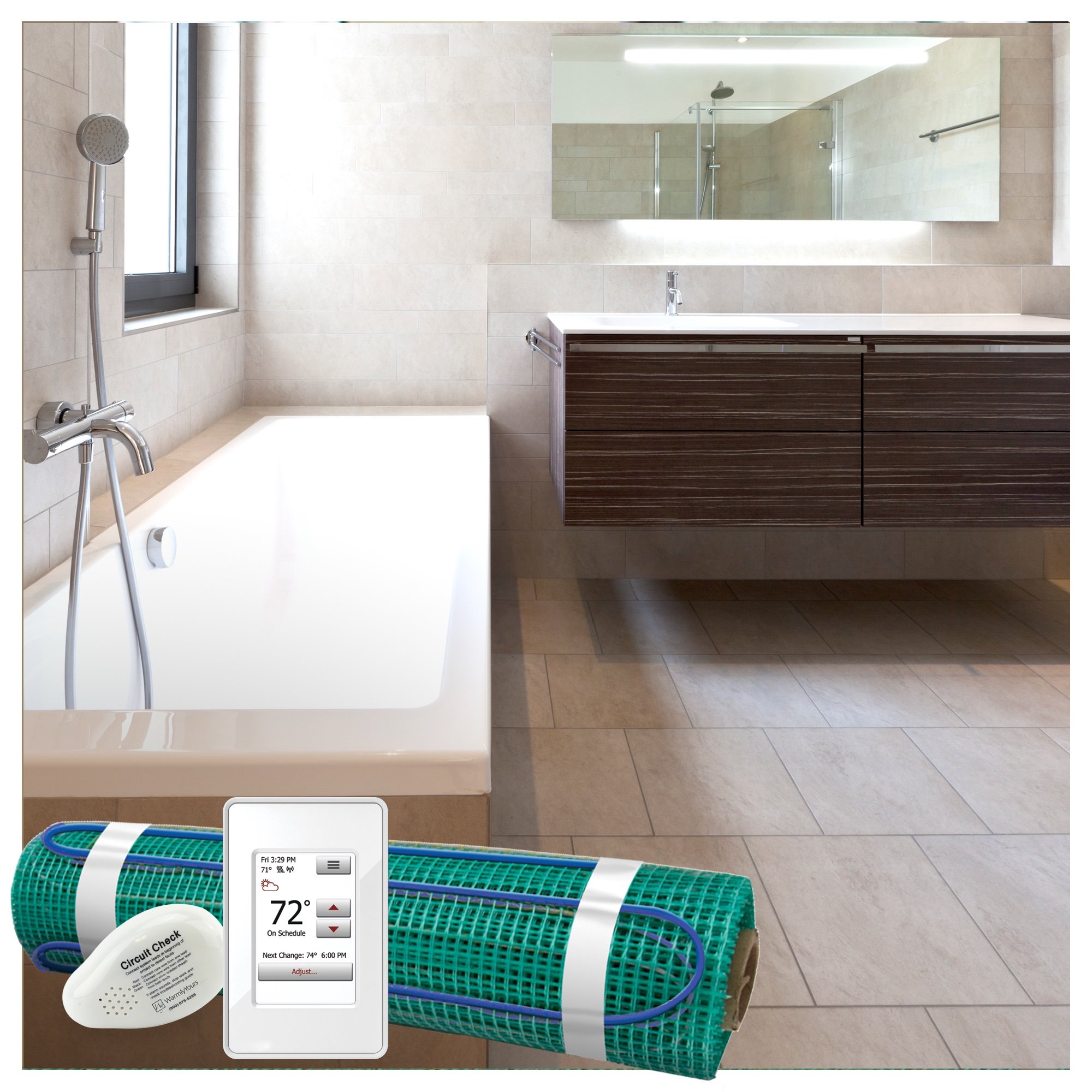 Tile or Stone
There are few applications that are better suited to underfloor heating systems than a tile or stone floor. Their conductivity means that the flooring heats up quickly yet still holds onto its warmth. Tile, marble, and stone can be used throughout the entire home, from laundry rooms and foyers to corridors, bathrooms and kitchens. When heated, these floors are an attractive, relatively low maintenance, smart solution for sunrooms, and areas that aren't well insulated. Typically, the thicker the tile, the longer it will take to heat up, but the longer it will also hold on to heat. 
For tile, marble, or stone floors, our embedded TempZone products (available in rolls, mats, and cables) are the best choice. For added longevity of a tile floor, consider pairing TempZone Floor Heating Cable with the Prodeso Cable Installation Membrane, which provides uncoupling and crack isolation benefits.  
Wood and Laminate
Adding a radiant heat flooring system under a wood floor allows for complete comfort in every room of the house. If you are shopping for flooring that can accommodate a radiant system, look for materials that are more dense and thin, as these surfaces will heat up more quickly. Most wood and laminate floors can tolerate heats of between 81- 85 degrees, but you should check with your flooring manufacturer to determine whether a specific style or material is appropriate for underfloor heating.
For nailed hardwood floors, we recommend TempZone Floor Heating Cable coupled with fixing strips and embedded in thinset or self-leveling cement. And for floating wood or laminate floors, we recommend Environ Flex Rolls or Easy Mats.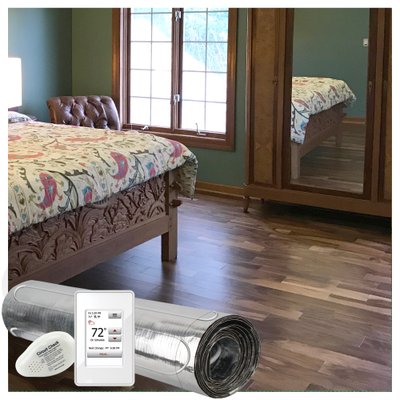 Carpet
Rooms that have carpeting are automatically imbued with a sense of coziness and warmth, and adding an underfloor heating system to this soft surface adds an additional layer of comfort. 
Though radiant heat systems generally work well with carpet, it is important to pay attention to the carpet's thickness, as well as the thermal resistance of the underlay. Most carpet  manufacturers' representatives are able to provide you with heat and tog-value or R-value specifications for their product.
For the US only, WarmlyYours recommends heating carpet floors with our Environ products. For projects in Canada, to heat carpet, you should use our TempZone heating products embedded in self-leveling cement.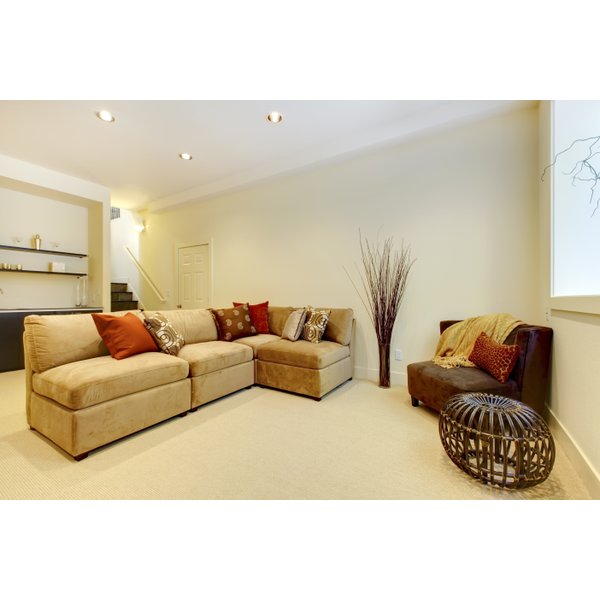 Vinyl
To provide underfloor radiant heating for vinyl floors, like Luxury Vinyl Tile (LVT) floors, we recommend our TempZone products embedded in either self-leveling cement or thinset.
At WarmlyYours, we specialize in providing you with radiant heating designs that suit your needs and your space. For assistance with any aspect of your radiant heat project, contact our representatives today to learn more.
---
Tell us About your Project
Our team of Radiant Experts is ready to help! Just tell us a little about yourself and your project to get started.
---
Did you find this post helpful?
Let us know by giving it some applause.
---
---