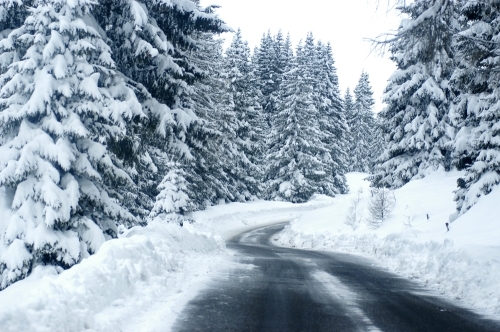 During winter, it becomes more difficult to stay warm and cozy, even indoors. If you don't have radiant heat, eye-pleasing wall colors and furnishings to make your house feel like a home, this can be one of the toughest times of the year to endure. However, there's always room for improvement and you don't need to wait until spring to make it.
If you wish your living spaces felt more comfortable and catered to the cold weather, there are a couple of ways you can spruce them up sooner rather than later. You don't need to be a professional interior designer to transform your home into a winter sanctuary.
Boosting the heat factor
It can be costly as well as inconvenient to rely on your standard heating system throughout the winter. No one wants to have to deal with the noise of a vent kicking on while they're trying to relax and unwind. To avoid this dilemma and reduce your energy costs, consider installing a radiant heat system for your home. Warm floors can instantly make a room feel more cozy while creating comfort underfoot.
Bringing in the right furniture
As TLC states, the right furnishings can make all the difference in a space where you want increased warmth and coziness. Furniture in dark tones can absorb the light in a room and create the illusion of a more confined space, which is perfect if you're looking for an enclosed, comfortable feeling. Just be mindful of this tactic if you're attempting to look for homey furniture to use in a room with a limited amount of square footage.
Creating areas for bonding
If the problem with your space is that it's too large to feel comfortable, you can resolve this issue by separating the room into certain areas for conversing, according to Houzz.com. Position your chairs and sofas to make it easier for people to talk when they're using the area. This can create a sense of family, comfort and make your home the perfect place to gather during the winter.
While you might be intimidated at the prospect of redesigning your home, these tips can make it easier for you to do so. In the end, a radiant heat system and the right furnishings can make all of the difference as you try to ride out the cold weather.
Like this post? Subscribe for regular updates
Make sure you don't miss out on the latest news in radiant heating by subscribing to our blog. We'll send you an email with links to the newest posts from WarmlyYours.
We won't share your information and you can unsubscribe at any time with a single click.
---
Did you find this post helpful?
Let us know by giving it some applause.
---
---