December is the time for giving AND receiving! And this month, we're proud to give the "Share Your Story" award to Lynne Helinski and her story about their Infinity Towel Warmer. Not only is Lynne's story interesting, but also the towel warmer was a Christmas gift to her husband last year, 2010.
What better way to say "Happy Holidays" or "Merry Christmas" than with a gift that will last far beyond those neckties and the standard fruitcake? Lynne had the great idea of choosing to reach beyond the "typical" gift giving, and she put a high quality, long lasting gift underneath her tree last year.
Take a look at her warm, thoughtful and holiday-spirited story!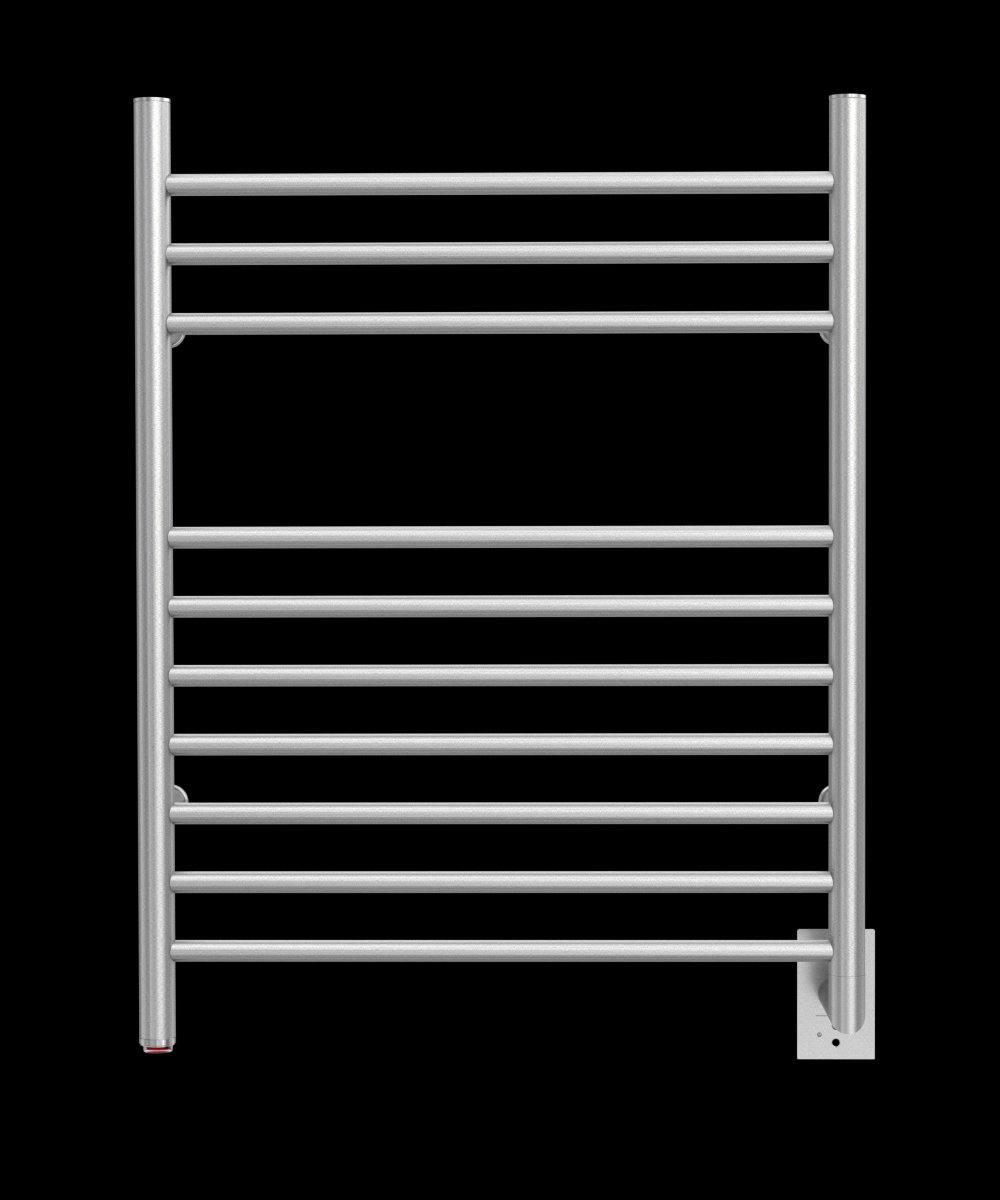 A Gift that Keeps on Giving:
My husband of almost 35-years has traveled over the world, and during his travels to Europe he's always enjoyed towel warmers that are a staple in their hotel rooms. After giving the same old gift (a watch, tie, shirt, etc.) year after year, I decided that I wanted to do something different for the holidays, so I ordered a towel warmer from WarmlyYours last Christmas!
In order to surprise my husband, I had my contractor come in and install the warmer while he was at work. And, was he ever pleasantly surprised! I enjoy the benefits of it too, and I must say, "WOW!!!!" I love it and my husband loves it!
Even our great niece, who is 4 years old, enjoys it and says, "Warm me up 'Unc'!" We are soon to be grandparents in a few months; we are excited to warm our first grandchild in a super warm towel!
It is the best money I have spent in a very long time! We think that everyone should have a towel warmer!
It is truly awesome. Thank you WarmlyYours!
Lynne & Tom Helinski
You too can put an Infinity Towel Warmer under your tree this holiday season!
The Infinity Towel Warmer is truly an upscale design for today's modern bathroom. Give the gift of this beautiful and functional bathroom accessory, and treat yourself or a friend to a tranquil and warm relaxing spa atmosphere.
Featuring 10 sleek bars that provide ample space for hanging towels or a bathrobe, the Infinity has a graceful profile with a beautiful, skillfully brushed stainless steel finish.
Follow Lynne's advice and add a Towel Warmer to your Gift List today!
If you enjoyed this story, you may enjoy reading about last month's Share Your Story winner, "Cold Floors, Be Gone!"
We'd love to hear your story! Share it with us!
---
Tell us About your Project
Our team of Radiant Experts is ready to help! Just tell us a little about yourself and your project to get started.
---
Did you find this post helpful?
Let us know by giving it some applause.
---
---