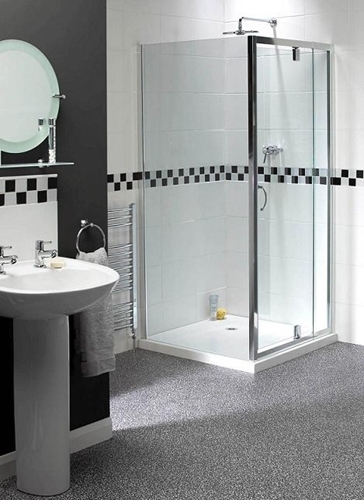 Condominium owners have more in common with homeowners than with apartment dwellers. That becomes apparent when they start making decorating decisions and realize they can do what they want in their new space. As long as they remain within the confines of their condo association's rules - and good taste - adding features they only dreamed of when they rented can now become a reality.
The first step in deciding how a new home should look is to make space. The moving boxes are likely filled with household goods, files and miscellaneous belongings that have built up from one apartment move to another. Now is the time to declutter from past residences so the new condo will look larger and cleaner than its predecessors.
The Greatest Impact
One of decorating move that can make a big impact is choosing a paint color that expresses the condo owner's personality, whether it's a bold hue, a sunny pastel shade or a contemporary neutral such as steel gray. Complex colors, which carry into more than one color, are the most interesting hues to work into a design scheme.
When using neutral window coverings, matching them as closely as possible to wall color will create an uninterrupted expanse of one hue that gives the illusion of an open, larger space.
Adding Extras
Having something to say about the flooring is another factor that separates renters from condo owners. Finally, they can have the rich hardwood floors they always wanted or a beautiful ceramic tile in the bathroom.
The bathroom is also a place where people are most sensitive to the cold. There's nothing better than stepping out of the tub or shower and reaching for warm towels from a heated towel rack. It's a luxury that new homeowners can have by having the proper electric wiring installed or by using a plug-in towel warmer.
A Sense of Home
To create a true sense of home means showing one's personal taste in the selection of art work, colors and furniture. All of these things tell visitors about the interests of those who live here and allow new condo owners to feel like they've arrived home every time they step through their front door.
Making small decorating changes seasonally keeps a new home's style from becoming predictable and boring. A switch in accent colors for soft furnishings - reversible fabrics are a good investment for this purpose - can rejuvenate a condo's appearance overnight.
Like this post? Subscribe for regular updates
Make sure you don't miss out on the latest news in radiant heating by subscribing to our blog. We'll send you an email with links to the newest posts from WarmlyYours.
We won't share your information and you can unsubscribe at any time with a single click.
---
Did you find this post helpful?
Let us know by giving it some applause.
---
---