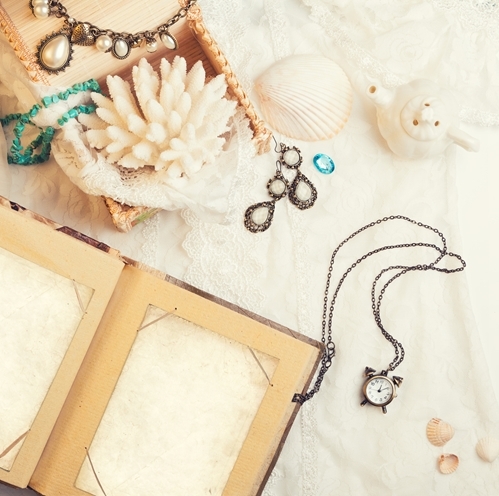 As much as collectors love the special treasures they've gathered over the years, they often don't display them well - if at all - so they can be appreciated by other people. Making them a focal point in a room design is sure to give collections the attention they deserve.
"Our possessions are a reflection of who we are, where we've been, and where we're going," said Houston interior designer and writer Leslie Sarmiento, who advises her clients to look upon their collected items as an important part of the decor and to decorate around them.
For homeowners who are planning a room makeover, the functional features of a room, like floor warming systems, should be considered first. Sometimes these items dovetail with decorative items. Electric radiant heat, for instance, operates without ducts so that homeowners can situate display cases for their collectibles more easily without bumping against a heating element.
Ideas for Displaying Collectibles
Some of the questions that plague people trying to figure out how to show their possession to their best advantage are fairly universal. Should a collection be locating in a single space or spread around the house? If the home decor is modern, will traditional keepsakes look out of place?
One of the interesting display ideas offered by Apartment Therapy has collectibles contained within a series of shadow boxes with no backing. They are placed on a wall painted in a vibrant color, which shows through the back of the casing as a colorful backdrop.
On the other hand, neutral wall colors are often a good background for collections. Posters, paintings and photographs, for instance, contain many hues that stand out against a light-colored wall. 
Scale should also play a role in deciding where to place pieces. Small items should be on small shelves, larger pieces belong on large, longer surfaces. Otherwise, they look imbalanced.
Taking Care of Treasures
Homeowners should choose window coverings situated near collectibles both for decorative and functional reasons. They should complement rather than detract from the display to create a harmonious overall look, but also shield them from direct sunlight that may cause sun damage on belongings that may be difficult to replace.
Another way to protect items from direct sun is to arrange them behind glass in a curio case. Encasing collectibles also cuts down on dust that may accumulate on them.
Like this post? Subscribe for regular updates
Make sure you don't miss out on the latest news in radiant heating by subscribing to our blog. We'll send you an email with links to the newest posts from WarmlyYours.
We won't share your information and you can unsubscribe at any time with a single click.
---
Did you find this post helpful?
Let us know by giving it some applause.
---
---