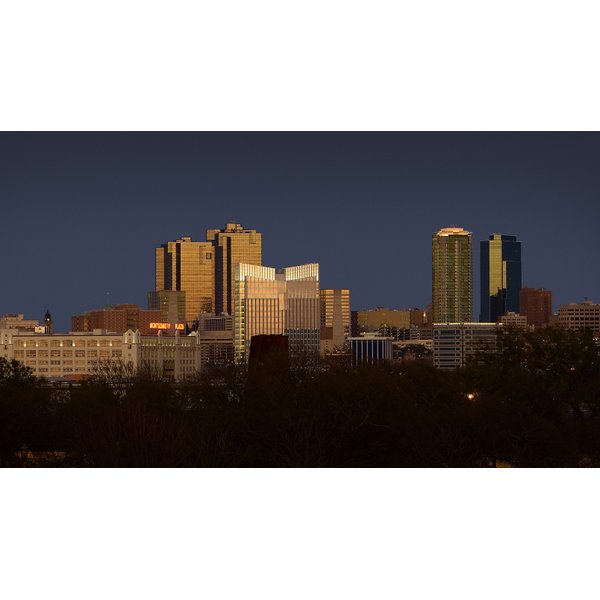 As the 16th-largest city in the United States and the fifth-largest city in the state of Texas, Fort Worth is most commonly associated with The Dallas/Fort Worth Metroplex that encompasses 13 counties within Texas. It is the economic and cultural hub of the region commonly called North Texas or North Central Texas and is the largest inland metropolitan area in the United States.
Fort Worth has a generally humid subtropical climate. Even warmer climates have their cool weather as freezing temperatures aren't unusual during the winter in Fort Worth. The city typically has 32 frosty nights from November to March, with the coldest nights dropping into the teens (degrees Fahrenheit). Cold flooring is uncomfortable no matter what the outside temperature is, so adding radiant floor heating to your next remodeling project makes perfect sense.
Welcome Your Guests with Radiant Floor Heating
These Ft. Worth homeowners chose to add a basement bedroom for visiting friends and family, which made it the perfect time to consider in-floor heating to warm up the cold basement floor. They purchased a WarmlyYours Environ™ flex roll floor heating system to keep the guest bedroom laminate wood flooring comfortably cozy during the winter season. The Environ system fills 112.5 square feet of floor space and costs $1081.00, which equates to just $9.61 per square foot. The Flex Roll is easy to cut and turn to effectively fill the floor space with soothing radiant heat. (see floor plan)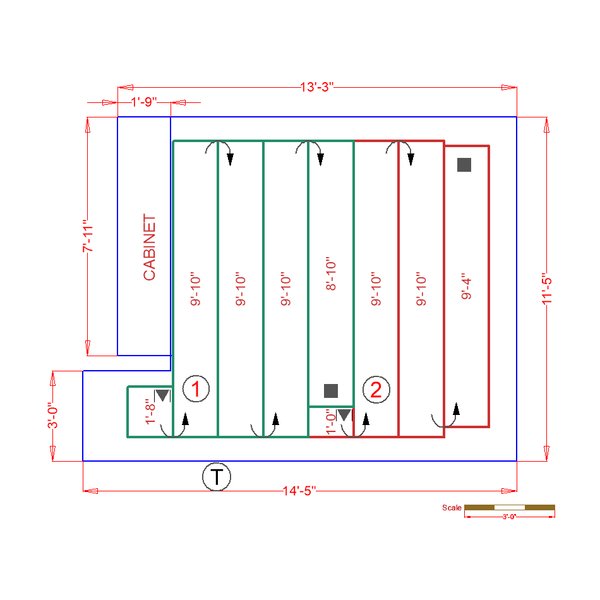 Operating the underfloor heating was also very affordable. According to WarmlyYours' Operating Cost Calculator, it only costs 52 cents a day to heat this bedroom for eight hours. Annually, that comes out to just $121.45, based on WarmlyYours' Heat Loss Calculator. The highest the monthly electric bill for this room would reach is $38.76 during the coldest month of the year. Another bonus is that the floor heating system can be the primary heat source for this room, so there won't be any additional heating bills.
Radiant Heat as the Primary Heat Source 
To see if radiant heating can the primary source for any room in your home, WarmlyYours's Heat Loss Calculator will ask for a few details about your desired room temperature, how well your room is sealed, and other specifics to determine how much heat is being lost. Then it will calculate whether or not radiant floor heat can be your primary heat source.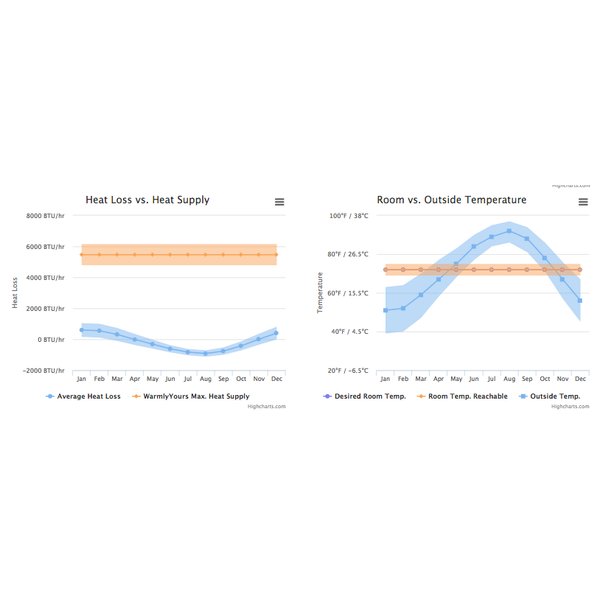 For this basement bedroom, the ceilings in the room are 9 feet high and the room is located above a heated room. According to WarmlyYours's Heat Loss Calculator, a floor-heating system can be the primary heat source for this room so no additional heating will be necessary; a substantial benefit to cost and energy savings. If the room contained significant heat loss sources, WarmlyYours would recommend radiant floor heat as a supplementary heat source instead. Check out WarmlyYours's Heat Loss Calculator firsthand to see if radiant heat can be your room's primary heat source. 

Free Instant Quote Tool Makes It Easy to Get Your Cost Now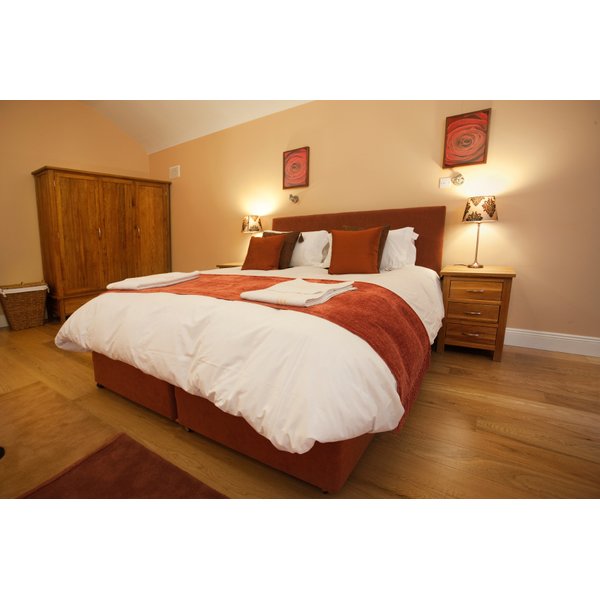 To find out the cost of supplying in-floor heating to your basement or bedroom — or to any room in your home — check out WarmlyYours' Instant Quote Tool online. This tool will show you the exact product(s) you need along with the cost for each. 
In addition to the Instant Quote tool, you can also upload your floor plan online to get a more detailed installation plan, which shows exactly how the floor-heating system should be laid out. This plan makes installation easier for you or your installer and also gives our technical team more information to help you during your installation if you have any questions.
Best of all, our technical support experts are available 24/7 at 800-875-5285. For more information on all our radiant heating products, visit our website at www.warmlyyours.com. We have the solution for all your radiant heating needs.
Skyline photo courtesy of David - Flickr.
---
Tell us About your Project
Our team of Radiant Experts is ready to help! Just tell us a little about yourself and your project to get started.
---
Did you find this post helpful?
Let us know by giving it some applause.
---
---