Located in Southern Ontario on the northwestern shore of Lake Ontario, Toronto is situated on a broad sloping plateau intersected by a vast network of rivers, deep ravines, and urban forest. The city is mostly flat or gentle hills and the land gently slopes upward away from the lake, interrupted by numerous ravines cut by the creeks and valleys of the three rivers in Toronto: the Humber River in the west end and the Don River east of downtown at opposite ends of the Toronto Harbor, and the Rouge River at the city's eastern limits. Most of the ravines and valley lands in Toronto today are parklands with recreational trails.
Toronto has a humid continental climate with warm, humid summers and cold winters. Winters are typically cold with frequent snow. During the winter months, temperatures are usually below 0 degrees Celsius (32 degrees Fahrenheit). Toronto winters occasionally feature cold snaps when maximum temperatures remain below −10 degrees Celsius (14 degrees Fahrenheit) that often feel colder due to the wind chill. Occasionally, they can drop below −25 degrees Celsius (−13 degrees Fahrenheit). Snowstorms, sometimes mixed with ice and rain, can disrupt work and travel schedules, while accumulating snow can fall anytime from November until mid-April. These extremes set the stage for radiant heating solutions.
Adding Radiant Heating to your Kitchen Floors
To heat the cold tile floors of this medium-size kitchen it cost less than $700. For 64.5 feet of 120-volt TempZone™ Flex Roll it cost $645. That equates to $10.00 per square foot! Furthermore, the cost to operate the system is relatively low. It costs 51 cents a day to heat the kitchen, according to WarmlyYours' Energy Use Calculator. This tool factors in the average kWh cost in Toronto of approx. 14 cents. During the coldest month of the year, it costs $40.82 to run the system.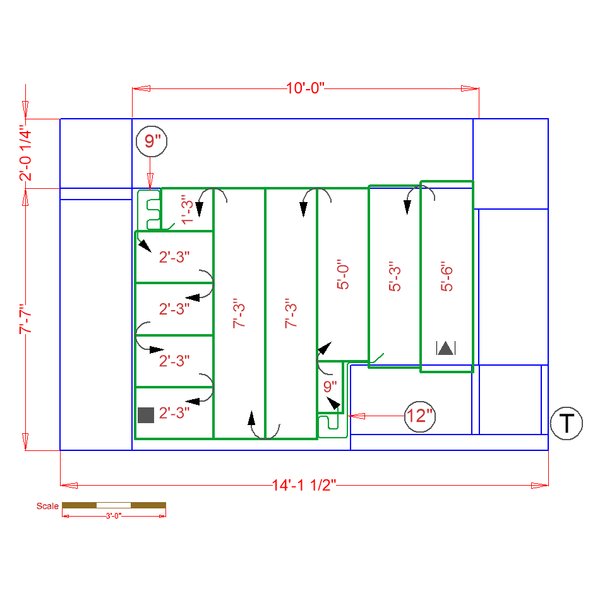 All year long, it's estimated to cost under $250, according to WarmlyYours' Heat Loss Calculator. A small price to pay for the cozy comfort it brings to one of the most active rooms in the home!
It's Easy to Get a Quote and Installation Plan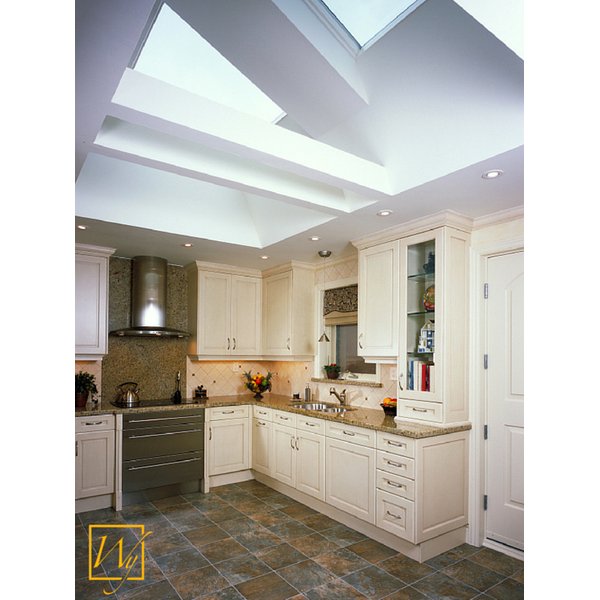 The best place to get started with your project is to check out WarmlyYours' Instant Quote tool. It will figure out precisely how much it would cost to add radiant in-floor heating to your kitchen. Just type in your project information and the tool will show you the recommended products for your room along with how much they will cost.
The tool also gives you the added option of a custom installation plan by simply uploading a floor plan of your room. This plan offers more detail than the Instant Quote, illustrating exactly how the floor-heating system should be laid out for optimal performance including the electrical plan. This detailed information makes installation even easier, allowing our technical experts to better guide you through the installation process.
Plus, the tool can quote you on more than just in-floor heating. With an average annual snowfall of 122 cm (47.8 inches) according to CurrentResults.com, Toronto homeowners may want to consider installing a snow-melting system to save them the backbreaking labor of shoveling or plowing snow from their driveways, walkways and patios. Just like it does with floor heating, the Instant Quote tool can provide product recommendations and their costs for snow-melting applications.
You don't need to wonder exactly how much it would cost to add heated floors or a heated driveway to your home. Find out on www.warmlyyours.com.
If you have any questions during installation, you can reach our knowledgeable technical support team at your convenience 24 hours a day, 7 days a week at 800-875-5285.
Related Articles:
How Much Does a Warm Floor Cost in this Des Moines Basement Bedroom?
What Does it Cost to Heat Up these Buffalo Bathroom Floors?
It only costs 57 cents a day to heat this Madison home office
Four Signs You Should Invest in Heated Floors
Sources:
wikipedia.org
currentresults.com
---
Tell us About your Project
Our team of Radiant Experts is ready to help! Just tell us a little about yourself and your project to get started.
---
Did you find this post helpful?
Let us know by giving it some applause.
---
---