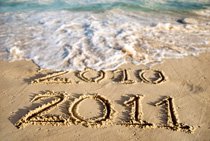 Here's a trivia question: What were the top New Year's resolutions going into 2010?

1.) Spend more time with family and friends
2.) Become more active
3.) Lose weight
4.) Quit Smoking

Were any of these resolutions on your list? Well…that's the great thing about a new year. It's a fresh beginning and if you weren't able to accomplish all of your resolutions, - you get another chance.

Just like you, WarmlyYours has a few New Year's resolutions of our own and we thought we would share them with you.

More Charitable Giving
In 2010, WarmlyYours gave to a number of charitable causes and for that, we thank you. If it weren't for our customers, it wouldn't be possible to give back to local and national charities. Many companies have dialed back their charitable giving citing challenging economic conditions, but we can't do that. Childhood illnesses didn't "dial back". Neither did hunger, illiteracy, or the many other worthy causes that need our help. We did well this year, but we need to do more and that's one our top New Year's resolutions.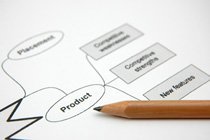 Invest More in Employees
What makes WarmlyYours a truly special place? That's easy, it's our employees. We don't want to brag, but we hear it all the time: our employees are extraordinary. They make the $10 sale just as important as the $10,000 sale. And, no matter what time of day or night, when our customers have a problem…our employees are there to help, 24 hours a day.

So, that's why we're making the commitment to find even more ways to support our employees and continue to make WarmlyYours the best place to work and make a career.

New & Improved Products
Companies who aren't evolving are dying. Today, customers love our products and we know that because we ask. Although our catalog could probably remain unchanged for years to come, that's not how we operate. We want to be on the cutting edge of everything we do.

You can be sure that 2011 will see more new and improved radiant heating products from WarmlyYours and we invite you to visit our website often.
This year promises to be an exciting year for WarmlyYours and we want you to be a part of it. And, on that note, we want to wish you and your family a safe, healthy, and prosperous 2011!

Vickie L. Wash, Esq.
Marketing Communications Manager

Note: An article detailing our New Year's Resolutions further is now available on the Crain's Chicago Business website.
---
Tell us About your Project
Our team of Radiant Experts is ready to help! Just tell us a little about yourself and your project to get started.
---
Did you find this post helpful?
Let us know by giving it some applause.
---
---