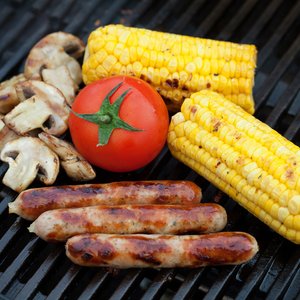 There's something innately satisfying about firing up the grill and popping open a cold beverage on a hot summer day, but the 25th annual Weber GrillWatch Survey has the numbers to prove just how positive the experience is. For 25 years, Weber-Stephen Products LLC, a manufacturer of outdoor gas and charcoal grills and grilling accessories, has tracked the what, where, and when of nation's grilling habits, but this year it tried something new — asking about the emotions or feelings grill owners had when firing up the grill.
Overwhelmingly, the survey revealed that grilling equals positive emotions, including:
• Sixty-four percent of grill owners say that grilling is relaxing after a stressful day.
• Seventy-seven percent of grill owners say grilling is just plain fun.
• Seventy-five percent of grill owners agree that grilling makes a week night dinner a special occasion.
• Forty-eight percent of grill owners say that grilling reminds them of positive memories about growing up and seeing their parents grill.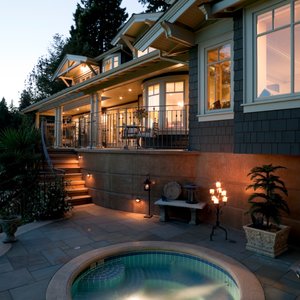 Overall, the act of grilling evokes a range of positive feelings, like relaxation (55 percent), a sense of accomplishment (29 percent), excitement (28 percent) and being adventurous (25 percent). According to the Hearth, Patio & Barbecue Association (HPBA), more than 75 percent of all U.S. households include an outdoor grill or smoker. Grills are frequently included in outdoor living spaces, which are a popular home improvement trend in 2014. Earlier this year the 2014 Residential Landscape Architecture Trends Survey was conducted by the American Society of Landscape Architects (ASLA). Landscape architects who specialize in residential design in the United States were asked to rate the expected popularity of a variety of residential outdoor design elements in 2014. Outdoor living spaces, defined as kitchens and entertainment spaces, received a 92 percent rating as a somewhat or very popular design element in the upcoming year, outpaced only by gardens and landscaped spaces, which received a 94.2 percent rating.
Across all categories, 98.3 percent of respondents rated lighting as somewhat or very in demand, followed by seating/dining areas, fire pits/fireplaces, grills and installed seating, outdoor furniture and counter space.
In short, homeowners are "interested in livable, open spaces that are both stylish and earth friendly," summarized Nancy Somerville, ASLA executive vice president and CEO.
In the category of outdoor structures, terraces, patios and decks rated 97.7 percent, with pergolas and arbors not far behind. Kitchens were rated at 71.4 percent as a predicted popular choice. (Additional information can be found here.)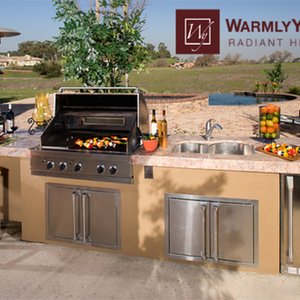 "The kitchen has always been the heart of the home," says Mitch Slater, owner of Danver Stainless Steel Cabinetry in Wallingford, Conn., in DIY Networks' "Outdoor Kitchen Trends." And that idea is happily expanding to outdoor living as more homeowners create or remodel outdoor living areas with fully functional kitchens.
"We really see a trend toward integrating [patios] with the indoors," says Geff Redick, a landscape architect and owner of Redbud Development in Wilton, Ohio, in the article, "Trends in Outdoor Living Spaces." "It's not just about walking out onto the patio. People want to use them almost as an extension of their living room," he adds. Almost all of the projects he's worked on include at least one cooking component, and many also have a fireplace, firepit or other social focal point.
"[Homeowners] want to spend more time at home and are looking for ways to improve that experience," says Brian Snyder, general manager of Earl B. Feiden Appliance in Latham, which has equipped outdoor cooking areas on budgets from $1,500 to 30 times that or more.
Homeowners are interested in adding comfortable, useful outdoor spaces for family living, especially eating or outdoor cooking areas.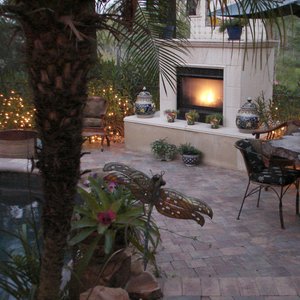 The usage of these areas can be extended when the investment includes the addition of snow melting systems from WarmlyYours Radiant Heating that extend the season longer by ridding the floor of the outdoor room or cooking space of snow and ice. These systems also protect homeowners' investment of any decorative concrete or special outdoor flooring so that it doesn't have to undergo the abuse of cold, snow, ice, and misery. Read more about protecting decorative concrete with snow melting systems.
Consider speaking with your customers about the grins and good times that can come from a professionally designed and installed outdoor space. Entertaining family and friends with good food in a great outdoor space is summer fun at its best!
If you incorporate radiant heated flooring in a multi-season room or snow/ice melting systems into a unique outdoor space, we'd love to hear about it. Share your story on our website, send us photos on WarmlyYours' Facebook page or tweet us at @WarmlyYours.
Just a note: Want to read more about outdoor spaces? Earlier this year on the WarmlyYours Radiant Heating blog we reviewed several great compilations of ideas for upgrading outdoor spaces into the best "room" in the house and shared the "Top 5" tips that caught our eye.
---
Tell us About your Project
Our team of Radiant Experts is ready to help! Just tell us a little about yourself and your project to get started.
---
Did you find this post helpful?
Let us know by giving it some applause.
---
---