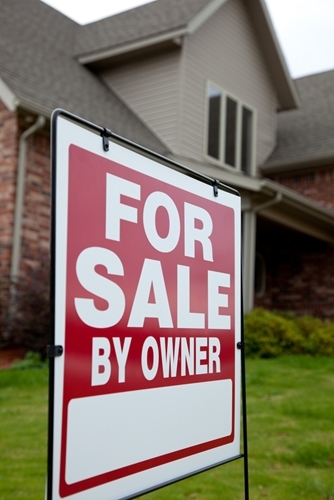 The U.S. economy continues its post-recession recovery. A recent report released by The Federal Reserve stated that strong auto sales, hiring gains and a continued recovery in the housing market are factors behind the economic improvements seen in recent months.
However, while the housing market has improved, it remains a challenge in many parts of the country. A recent analysis of home price trends conducted by Fiserv, which used data from The Federal Housing Finance Agency, found that the current average home price in the U.S. is now 33 percent below the 2006 peak, with broad weakness remaining across the nation. Additionally, over the past year, home prices have fallen in 337 of the 384 metro areas tracked by Fiserv.
While lower prices are good news for first-time home buyers, they are not for individuals who want to sell the home their in and buy a new one. After all, the profit from the sale of their house may be greatly affected - or nonexistent - depending upon where they live.
This has caused many people to forego their plans of buying their dream home. Instead, they are staying put and making changes to their existing homes to turn them into the place they've always wanted.
According to Harvard University's Joint Center for Housing Studies, home improvement activity is expected to rebound in 2013. The Leading Indicator of Remodeling Activity projects annual homeowner improvement spending will see accelerating double-digit growth through the third quarter of the year.
Among some of the most common home improvement projects are bathroom renovations, kitchen remodels and energy efficient upgrades.
Bathrooms
Home owners who dream of a luxurious spa-like bathroom are making their vision a reality in their current home. Common projects include installing large showers complete with multiple shower heads and steam functions as well as large soaking or jacuzzi tubs and custom vanities and cabinetry. Many also add components that will maximize the comfort of the space, such as infloor heating and heated towel racks.  
Kitchens
From custom cabinets and high-end countertops to professional-grade appliances, many homeowners are making changes to make their kitchens more beautiful and functional.
Energy efficiency
Regardless of the project, many homeowners are putting efficiency at the top of their must-have list. They're purchasing new appliances, updating lighting and installing electric radiant heating to cut down on costs as well as minimize their environmental impact.
"The share of total market spending on energy-related projects rose sharply from 23 percent in 2007 to 33 percent in 2011," says Abbe Will, a research analyst at Harvard's JCFHS. "About a quarter of households undertaking home improvement projects in 2011 did so for energy efficiency purposes."
Like this post? Subscribe for regular updates
Make sure you don't miss out on the latest news in radiant heating by subscribing to our blog. We'll send you an email with links to the newest posts from WarmlyYours.
We won't share your information and you can unsubscribe at any time with a single click.
---
Did you find this post helpful?
Let us know by giving it some applause.
---
---