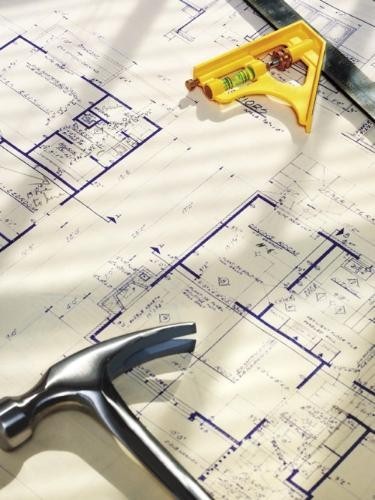 As an architect, it can be difficult to attract clients during tough economic conditions. Many homeowners become concerned with saving money rather than putting it toward upgrades in their living spaces. However, many people don't realize that making improvements to their homes can actually benefit them by increasing the value of their property. Here are a couple of ways that you can market your goods and services to not only improve your bottom line, but benefit potential clients.
Develop a niche specialty
One of the easiest ways you can improve your marketability is by making an effort to further your skills, training and education. For instance, by familiarizing yourself with radiant heat technology and the installation process, you can appeal to a new niche of homeowners who are interested in going green and improving their sustainability.
Radiant floor heating is an up-and-coming addition in many homes thanks to its ability to limit reliance on home heating systems and decrease utility costs throughout the year. Consider partnering with a radiant heating expert that can help you discover new ways to incorporate this amenity into house plans so you can attract more clients who are interested in innovative technology in their homes.
Set specific goals
ArchitectSuccess.com reports that another way to rethink your marketing strategy and appeal to more consumers is to set goals for yourself. Think about how much profit you would ideally like to be making over the course of a few months - with a set number, you can then develop a plan to reach this objective. By setting goals, you can create strategies to meet your expectations and maintain your overall bottom line.
Narrowing down your architect business operations as a whole can also help you tweak your current marketing strategy and make it more effective. For instance, consider honing in on your target audience to simplify the process while advertising your goods and services. If you know you want to appeal to professional women, go one step further and choose an age group to give yourself more of a focus.
Boost efficiency
In addition to identifying a target audience, think about which tools and resources work best for you as an architect. Being able to hone in on what works for you can save you time in the future and help you get out of a jam during tough economic times.
Networking
Once you have obtained further training, caught up on the latest industry trends and know what processes work best for you, you can begin to advertise your skills and talents. WAHM.com reports that the easiest way to do so is to network locally. You can do this either in person, over the internet or both. Social networking websites have made it easier for skilled workers to showcase their talents to large audiences.
However, nothing quite compares to the effect of meeting locals and shaking hands with them prior to handing out your business card. People like to be able to put a name to a face in person before doing business. Networking with your community and industry experts can be as simple as going to a trade show or expo. Forging connections with other people can give you more options when it comes to everything from gaining clients to improving your marketing tactics.
While it can be difficult to get yourself out of a jam during tough economic times, reading up on new trends such as radiant heat, providing new skills to your consumers and networking can all help you stay afloat as an architect.
Like this post? Subscribe for regular updates
Make sure you don't miss out on the latest news in radiant heating by subscribing to our blog. We'll send you an email with links to the newest posts from WarmlyYours.
We won't share your information and you can unsubscribe at any time with a single click.
---
Did you find this post helpful?
Let us know by giving it some applause.
---
---