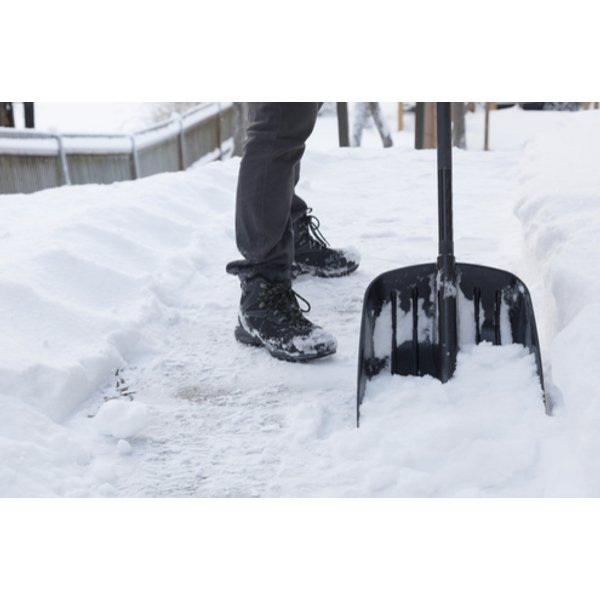 If you've ever been to the upper United States or Canada, you know the dangers of "black ice." 
But if you live in these areas, you might not realize how much that black ice could cost you if it's found on your property. According to the Insurance Information Institute, homeowners should purchase at least $300,000 in liability insurance in case someone slips on your property and sues you, reports a Money magazine article.
The slip-and-fall rules vary from state to state, but in New York, you can be fined up to $150 and even face as many as 10 days in jail for not keeping your sidewalk free of ice and snow!
"Property owners face legal obligations to keep their property clean, safe, and ice-free," said Loretta Worters, vice president of communications for the Insurance Information Institute, in the Money article. "If you fail to shovel your sidewalk or other public walkway, and someone slips and falls, you could potentially face a lawsuit. In some states, you may have broken the law, too."
To prevent a slip-and-fall incident from ever occurring on your property, you should make sure that your walkway is clear within a few hours of the snowfall's end, the article suggests. You can do so by shoveling the area, or you can install a preventative measure like a snow-melting system that will keep your walkway clear and dry all winter long.
Heating Your Walkway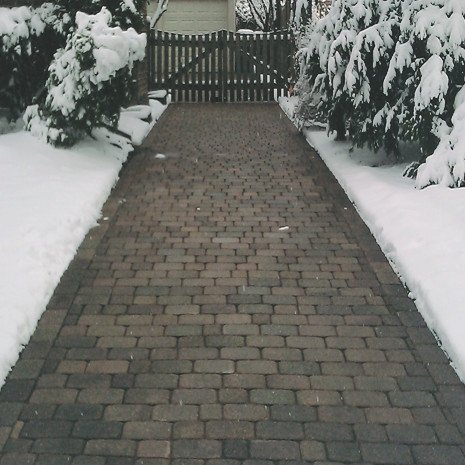 According to LandscapingNetwork, a standard walkway is 3 feet wide. If your walkway is 3 feet wide and 15 feet long, it would cost you as little as $385 for a snow-melting cable that would lay underneath the asphalt. The heating cable can also be installed underneath pavers and embedded in freshly poured concrete. WarmlyYours Radiant Heating provides an Instant Quote tool that offers the pricing for a snow-melting mat or cable so that you can see how much a system would cost for your particular walkway. To check it out, just go to www.warmlyyours.com and select Snow Melting and your application type in the "Get an Instant Quote" box on the home page.
Whether you're having friends and family over – or just having a package delivered – the last thing you want to worry about is someone injuring themselves on your icy walkway. Your front door should be hospitable, not hazardous! By installing a snow-melting system under your walkway, you won't have to worry about anyone slipping and falling while approaching your front door. It's a practical, inexpensive and hassle-free way to keep your walkway safe during the winter months.
From Walkway to Driveway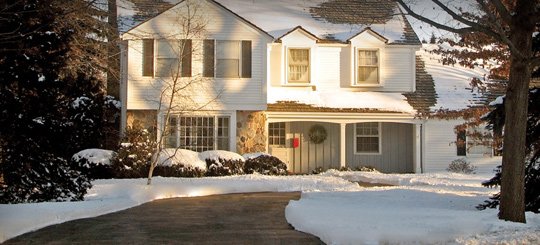 These same principles can be extended from your walkway to your driveway. A WarmlyYours snow-melting system can be paired with a concrete, asphalt or pavers driveway to keep it safe and clean all season long. In addition to the safety that your heated driveway provides for people approaching your home, the homeowners will be protected as well. Cold temperatures mixed with intense cardio exercise from snow shoveling increases the risk of a heart attack, experts say. Eliminating snow shoveling means the homeowner will be safer and so will his or her visitors. It's a win-win!

For homeowners and businesses alike, snow and ice are dangers that should be addressed before anyone gets hurt. Why not take care of it before the snow even falls? And even more so, why not purchase a system while you can save 15 percent? WarmlyYours is currently offering a sale on its outdoor heating systems through the end of June. To find out more about WarmlyYours's snow-melting systems and make your purchase, visit www.warmlyyours.com. 
---
Tell us About your Project
Our team of Radiant Experts is ready to help! Just tell us a little about yourself and your project to get started.
---
Did you find this post helpful?
Let us know by giving it some applause.
---
---