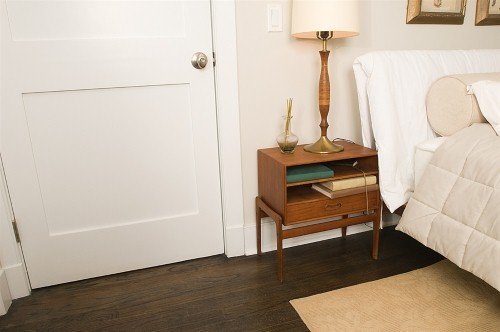 It's that time of year between Thanksgiving and the start of the holidays - those few weekends where you've got just enough time to do some guest bedroom and bathroom updates in order to ready yourself for the mid to late December onslaught of family and friends. Worried that your guest areas aren't up to snuff? Looking for a little extra holiday influence? Need a checklist to make sure you've got everything covered? No worries! Just get in the holiday spirit and consider these helpful tips and reminders.
Guest bedroom
The first rule of guest bedroom design is simple - provide. Make sure everything from amenities like tissues to midnight snacks are available to your guests. Chances are, you know your guests pretty well - they're parents, aunts, uncles or close friends. But don't make them seek out that water glass on their own in the middle of the night! Be sure that there are plenty of extra blankets and quilts, since it's sure to get chilly out during this time of year.
A little holiday cheer should be easy to come by with basic decor. Or consider changing up the window curtains to more festive colors!
One major update you may want to apply to your guest bedroom is radiant floor heating. This eco-friendly and energy efficient form of heat is sure to win over both guests and you. Not only does it improve air quality (no dusty ducts, no forced hot air) heating with convection currents from under your floorboards, its energy efficiency means that you'll noticed a difference on your utilities bill from day one.
Guest bathroom
The first rule of the guest bathroom is the same as the guest bedroom - provide everything in the space. If your guests forget toothbrushes, be sure to keep some new ones on hand in the bathroom for them to use. Be sure that towels are easily accessible and never let the space run out of toilet paper!
Add a little holiday fun to your bathroom with a festive wreath or some scented candles for ambiance. You may also want to consider radiant heat in your bathroom. Your guests won't have to deal with freezing cold tile on the bathroom floor! There are other great radiant heat options as well, like towel warmers and mirror de-foggers.
---
Tell us About your Project
Our team of Radiant Experts is ready to help! Just tell us a little about yourself and your project to get started.
---
Did you find this post helpful?
Let us know by giving it some applause.
---
---