As we look to the New Year, it's a good time to look back and reflect on the improvements that happened in 2012 and then look forward to the events that are likely to occur in 2013.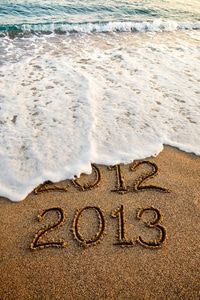 This past year, the housing market has clearly turned around and will continue to recover into the New Year. As seen in our past blogs, Improved Housing Market Report and Housing Starts and Affordability are on the Rise, it is evident that the housing market is on a great road to recovery and is likely to continue to show improvements.
According to the Leading Indicator of Remodeling Activity (LIRA), it seems that the improving housing market and record low interest rates could be creating a perfect storm that leads to an increase in home improvement activity for the rest of the year 2012 and well into 2013. An increase in home improvement means that there could also be a rise in annual homeowner spending on home improvements, which translates to a great remodeling season.
So far, it's looking good for remodelers, but it doesn't stop there. With the upturn in sales and home improvement activity, there will be more work for remodelers.
Also, record housing starts analytics that were released showed a 15% rise in housing starts, which is the highest it's been in 4 years. Combined with the low interest rates and increase in new home prices, which builds consumer confidence, the outlook for the residential market overall is proving to be positive.
It is expected that new-home sales will increase to 368,000 this year from a record low 301,000 in 2011, and grow strongly to 575,000 in 2013. While housing starts are predicted to rise to 776,000 in 2012 from 612,000 in 2011, and reach 1.13 million in 2013.
That's not the only area showing progress. The unemployment rate is slowly declining and is expected to decline to about 7.6 percent around the end of 2013. And, with job growth comes a rise in home sales and construction activity. It's a win-win situation.
2012 has proven to be a year full of great improvement and growth and will continue on into the New Year. With this past year showing a substantial amount of recovery, 2013 is predicted to bring even more recovery and improvement. Hopefully that trend will continue in the years ahead.
Have a Happy New Year!
Like this post? Subscribe for regular updates
Make sure you don't miss out on the latest news in radiant heating by subscribing to our blog. We'll send you an email with links to the newest posts from WarmlyYours.
We won't share your information and you can unsubscribe at any time with a single click.
---
Did you find this post helpful?
Let us know by giving it some applause.
---
---