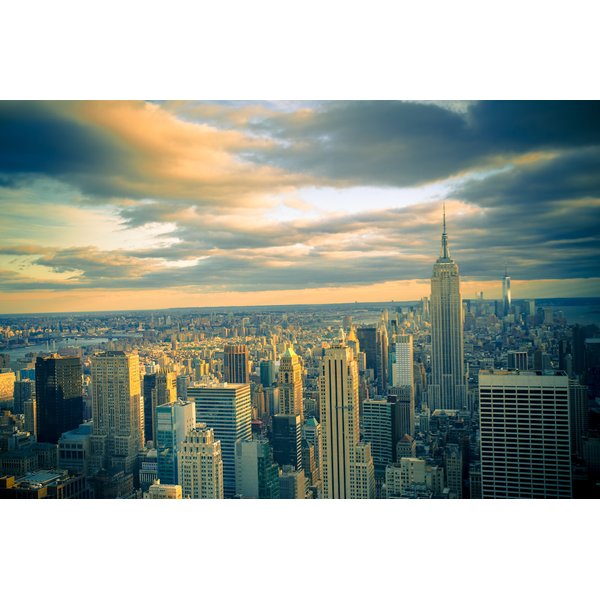 Winter and even spring weather can be unpredictable in the Northeast. 
Case in point: this year the first day of spring brought a nor'easter with frigid temperatures and several inches of snow to New York City interfering with runners in the half-marathon scheduled that day. Fortunately in contrast to the cold spring weather, the New York real estate market is hot. The current median home is valued at $616,100. In fact, NY home values have gone up 8.6 percent over the past year and Zillow predicts they will rise 3.2 percent within the next year.
As home values rise, it's time to improve your home value with outstanding upgrades as new homebuyers enter the market. Radiant floor heating is among the most popular home improvements and it's known to attract prospective buyers.
Radiant Floor Heating in your Kitchen Supplies the 'Wow' Factor
In this instance, these NYC homeowners chose to upgrade their kitchen with beautiful tile flooring. It made sense to include in-floor heating in the remodeling project to bring their home up to date and appeal to potential homebuyers. Floor heating has frequently been cited as one of the top amenities homeowner's wished they had included when remodeling. Now not only will these NYC homeowners be able to showcase their home with the newly remodeled kitchen, but a kitchen with a warm floor should help seal the deal.
After carefully reviewing their options, they purchased a WarmlyYours TempZone™ cable floor heating system to bring additional warmth to their elegant but cold kitchen tile flooring. The cable was configured to cover approximately 124 square feet of floor space and cost a total of $825.00, which amounts to just $6.67 per square foot. The cable floor heating option also allowed the installer flexibility to effectively fill the floor space with warm radiant heat. (see floor plan)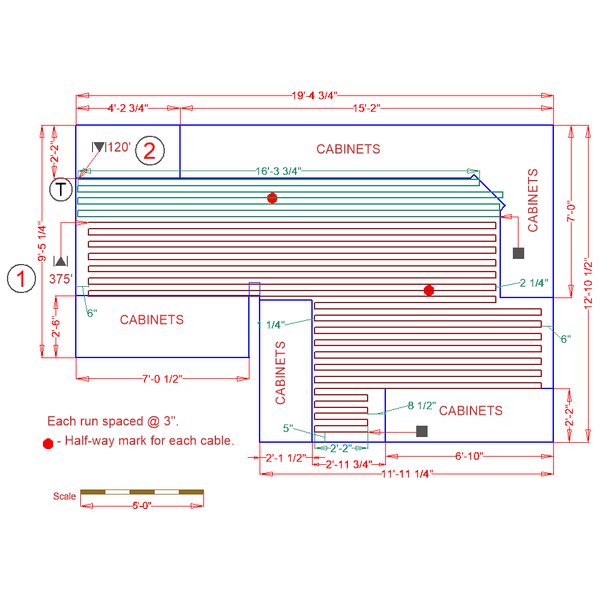 In addition to the low cost of the materials, the in-floor heating system is also very economical to operate. According to WarmlyYours' Energy Use Calculator, which factors in the average kWh cost in New York City, it only costs $1.23 a day to heat this kitchen for eight hours every day. Using WarmlyYours' Heat Loss Calculator, heating this room during the coldest month of the year would cost $24.55. Annually, that comes out to just $120.52 a small price to pay for the additional luxury it brings to one of the most used rooms in the home. An added selling point for the homebuyer is that this floor heating system can be a primary heat source for the room without incurring an additional heating bill.
Check Out Our Easy-to-use Instant Quote Tool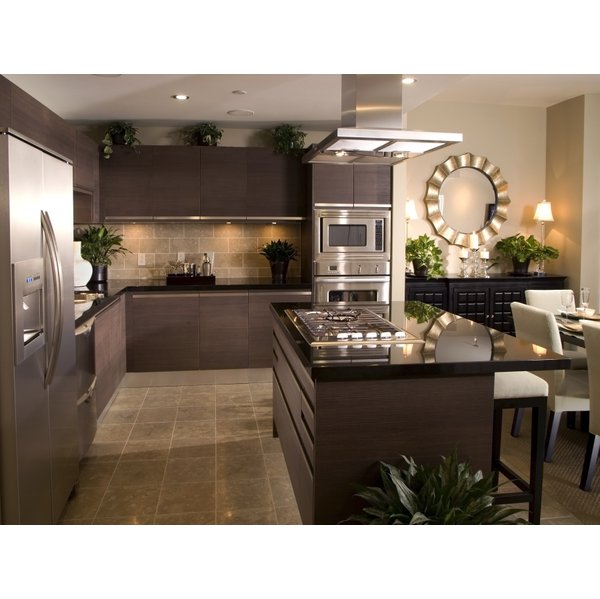 If you are curious about how much it would cost to add in-floor heating to a room in your home, simply check out WarmlyYours' InstantQuote tool. By filling in some information about your project, the tool will show you a side-by-side comparison of the recommended products for your room and how much each costs.
If you would like a few tips on how to best utilize the Instant Quote tool, please check out this recorded webinar "How to Quote your Floor Heating Project." Or if you'd rather speak to a person, just call (800) 875-5285 and one of our friendly, knowledgeable account representatives will be happy to help.
In addition to the Instant Quote tool, you can also upload a floor plan of your room to get a custom installation plan. This will give you more detail than an Instant Quote because it shows exactly how the floor-heating system should be laid out along with the electrical plan. The custom plan makes installation easier as it helps our technical staff to better guide you through the installation process. Free technical support is available 24/7 at 800-875-5285.
Whether you live in the Big Apple or another city that could benefit from radiant heat, WarmlyYours has a solution tailored to your needs.
Related articles:
Low Costs for Enhancing a St. Louis Bathroom with Radiant Heat
Easily Calculate the Floor Heating Costs in a Montreal Living Room
Low Cost Facts on Radiant Heat in a Minneapolis Kitchen
---
Tell us About your Project
Our team of Radiant Experts is ready to help! Just tell us a little about yourself and your project to get started.
---
Did you find this post helpful?
Let us know by giving it some applause.
---
---