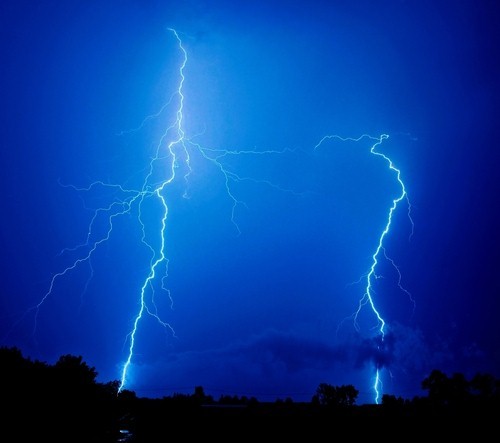 Most of the certainties in life are uncertainties - for instance, it's a sure thing that you can never trust a weather forecast. While predicted thunderstorms often pass by as perfect beach days, miniature hurricanes are likely to crop up in the middle of a bright August afternoon. While these flash floods and sudden downpours can inconvenience a workday lunch hour, they'll more than cripple a great cookout. With Labor Day around the corner, you don't want to be caught unprepared for potential storms, even when the forecast shows sun and clear skies all day.
Be sure to have a cookout contingency plan in order. Consider these steps to wow your guests and keep the party going.
1. Durable flooring. As anyone with kids knows, floors take a beating over the years - so just imagine the wear an impromptu house party of wet-footed guests will do to your flooring! Be sure you've got durable and stylish material underfoot.
2. Comfortable climate. Also, consider making sure that flooring material works well with the radiant floor heating that you'll surely want to install. When the rain starts and the temperature drops, don't leave your guests chilly. Radiant heating systems can fit comfortably under a variety for floor types, and it's an energy-efficient form of heat as well!
3. Cozy furniture. While wiffleball and grilling were the main attractions outside, your new indoor ambiance is sure to be more relaxed. Having plenty of plush and cozy furniture for your guests to relax on is a must.
4. Board games. They may seem like childhood relics to some, but nothing beats a good board game as you wait out the rain. Whether Monopoly or Settlers of Catan is more your style, getting a big group involved only makes the game that much more fun. Why not break out the Wii as well? This Nintendo gaming system is a blast and ideal for groups of four or more, whether you're playing a dancing game, tennis or Jeopardy!
5. Pizza. So the grill is probably a lost cause at this point - why not fall back on the classic American party food? Pizza goes well with a casual house party and pairs perfectly with board games and good conversation. Open a bottle of wine or two, sit back and plan your next fair weather cookout.