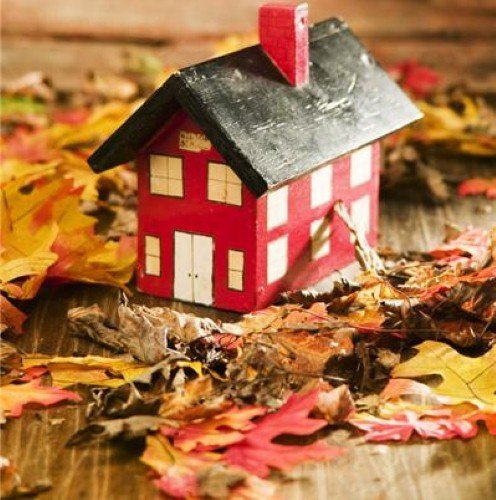 In between raking leaves and gussying up the rest of your house in time for the autumnal weather changes, take a moment to reconsider your bathroom décor. Sometimes just a few small touches can help a small space like the bathroom blend better with the bathroom. While you may want to consider a major renovation like radiant floor heating, there are a number of smaller options as well. A bathroom is just as often visited as a living room, foyer or kitchen after all, so don't let it fall behind in style! Consider these five ideas for redesigning your bathroom for the new season.
1. Seasonal squash. A pumpkin or two will make a great addition to your bathroom. While you could prop a full sized one on a stool or chair in the corner of your bathroom, these tend to go bad more quickly than the miniature variety - but each is sure to last a long while and be excellent decor. Why not invest in a few gourds and harvest squash as well? They'll make great window sill ornaments. And whatever you do, be sure to carve a fantastic jack-o'-lantern for the room come Halloween.
2. Bath and hand towels. What would autumn be without its vibrant golds, oranges and reds? As the trees begin to change, let your bath and hand towels do the same. Go with varying shades or orange to play well off a towel rack on a white door.
3. New wallpaper or paint. Looking for a Saturday or Sunday activity? Why not repaper or repaint a bathroom to get it in a festive mood? Rather than go entirely autumnal, choose a pattern or look that will wear great into winter. Consider a plaid design that will have a rustic quality through November and then strike the right holiday note in December. Repainting your walls is also worth considering, or you could find seasonal stencils for a quirky pattern placed right around eye level.
4. Scented hand soaps. What's a bathroom without the proper hand soap by the sink? Consider picking up some seasonally scented varieties, including cinnamon or pumpkin spice. Of course, scented soap isn't for everyone, so be sure to leave a regular option on your sink as well.
5. Towel warmers. As the weather gets chillier and morning showers become more difficult to leave, make the waking up process easier with a few towel warmers from WarmlyYours.
---
Tell us About your Project
Our team of Radiant Experts is ready to help! Just tell us a little about yourself and your project to get started.
---
Did you find this post helpful?
Let us know by giving it some applause.
---
---