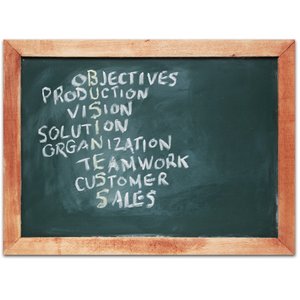 Making a sale can seem to be a slow process for both of the parties involved, the customer and the dealer. There have been recent reports that homeowners have grown accustomed to taking their sweet time responding to proposals, estimates, contracts, etc.
It is important to keep prospective customers engaged; here are some tips that can help.
Maybe they're just not ready
Sellers should realize that this issue is out of their control. Often, making a purchase, especially one with an expensive price tag, can be a weighty decision. Giving potential customers time is important, but don't allow too much time to set in.
What is the next step?
Staying in contact with the potential customer by being available to answer any questions and concerns they may have is essential. Engage with the customer during their decision-making. Keeping communication open on both sides is key. Allow your potential customer to feel free to ask questions or comment on their concerns. Always let your customer be aware of the next step in the project, this can be an advantage to help them move along the purchasing process.
Keep conversation going
Staying connected with the customer can also speed up the sale cycle. Make sure as a salesperson you have answered all questions and discussed all concerns the customer may have. Always follow up with potential customers, it can or may lead to a sale.
Most companies have a sales process they follow from the initial contact to a signed agreement and the purchase.
Here at WarmlyYours, our sales process is backed by our 'BE RADIANT' philosophy. It is not simply a statement, but a commandment that we live by.
Our sales team always strives to achieve excellence through our "blood, sweat and tears" to create a full radiant experience for our customers. We work hard to go above and beyond for each other and our customers.
WarmlyYours lives by this:
BE CONNECTED: We engage and serve one another, the community, and our customers.
BE PRESENT: We are open and accountable to each other and our customers.
BE INNOVATIVE: We are always looking for the next bigger and better advancement of technology, service, and development that will benefit our customers.
Speeding sales can be a difficult task, but a rewarding one that can lead to a happy and satisfied customer. Happy selling.
---
Tell us About your Project
Our team of Radiant Experts is ready to help! Just tell us a little about yourself and your project to get started.
---
Did you find this post helpful?
Let us know by giving it some applause.
---
---