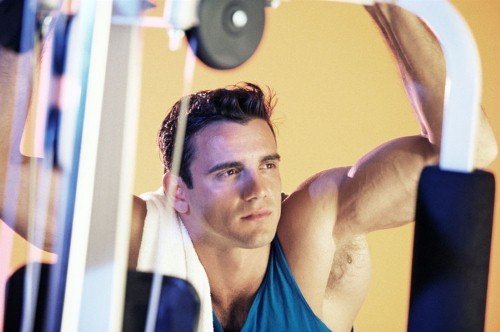 Thanksgiving is coming. In only a matter of weeks, it will have rolled up, surprising us with a delicious banquet of food that's sure to break even the most ardent of calorie counters. There's just no getting around the fact that starting with Thanksgiving, the holidays get busy and very decadent. Between delicious wintry brews, all that turkey (and the subsequent turkey sandwiches), mountains of mashed potatoes and every other culinary indulgence under the sun, expect to pack on an extra pound or two - unless you're prepared.
Since the weather's hardly conducive to a jog, it can be hard to get active during the winter season. If you're the sort of person who's always promising they'll get on the treadmill next week, why waste time now? Joining a gym is a fantastic option, but you could also bring the gym to you and your family. A home gym is a great way to stay in shape year long, but it's best of all during the chilly winter weather. Looking to get started? Consider these tips.
Find a good space
Building a home gym shouldn't have to require an entire addition onto your home. Instead, focus on building an exercise space into an existing room. If you're an empty nester with a kid or two in college, that provides the perfect opportunity to transform an old bedroom into a workout space. Some folks may prefer to renovate their garage, or half of it, into a home gym, too.
Carefully groom your atmosphere
Once you've got your space, cultivate an atmosphere that's likely to get you working out. The first thing you'll want to take care of is a logistical problem - heating. Radiant floor heating is perfect for home gyms, as it doesn't jeopardize air quality and can be adjusted to your ideal comfort. Consider installing radiant floor heating in your home gym. You'll also want to consider entertainment, like a surround sound system for music or an HDTV setup so you can watch all your favorite shows and movies while jogging on the treadmill.
Get exercising!
Naturally, you'll need your equipment as well. Using a variety of machines to help you cross-train all season is a good way to avoid pulling muscles while staying in shape. Consider getting both a bike and a treadmill, or either of those paired with an elliptical. You'll also want to decide whether to get a set of free weights or not. Then there's nothing stopping you from hitting the gym!
---
Tell us About your Project
Our team of Radiant Experts is ready to help! Just tell us a little about yourself and your project to get started.
---
Did you find this post helpful?
Let us know by giving it some applause.
---
---