Customer experience is our number one priority. Our philosophy is that our customers deserve to be treated just as well as we'd treat our own families. And, we make it our mission to support you and your growing families with warmth and comfort.
Take a look at our customer's story, Shayna Pritchard of Alberta, Canada, who installed our Environ II™ foil mat floor heating system in their basement living area and bedroom, in preparation of their arriving second bundle of joy.
Keeping the Bundle of Joy Warm and Comfy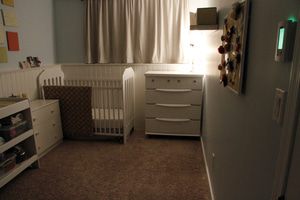 We had a bit of a problem. We were expecting our second child, and weren't sure what room to put the second baby?
Option 1 was to move our 2 year old downstairs and have the baby upstairs with us, which was not the answer as my 2 year old was petrified of being downstairs on her own. Option 2 was to set up our baby's room downstairs. The problem with option 2 was the temperature difference of the basement compared to the rest of the house especially in our cold Canadian winter.
And so, I searched for an answer. I spoke to local heating and plumbing shops, and local flooring suppliers, I also asked electricians, friends, and family. What I wanted was possible, but no one had ever heard of a product to be used under carpet. We had already been shopping for carpeting and were told that it was likely if we did find some kind of heating product to use, the warranty on our new carpet would likely be void.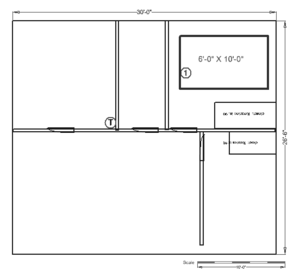 That was when I came across WarmlyYours. The WarmlyYours staff were so very helpful with information about the product, helping me decide how many and what size of mats were needed, and what underlayment was recommended. I was able to confirm with the carpet brand that the use of WarmlyYours heating mats would not affect the carpet's warranty.
My daughter is now one-and-a-half years old and sleeps well in her cozy bedroom. It is reassuring to know that when I put her down at night, even if she kicks off her blankets, I can regulate the temperature in her room to keep her warm enough.
While we decided the heating mats would be worthwhile for the baby's room, we also decided to place mats in both the other spare room and in the living room while we were at it. It is so nice to come downstairs and step on soft, warm carpet! Our previously cold and stale basement is now so warm and welcoming with the addition of new carpeting and WarmlyYours floor heating.
Thanks WarmlyYours!
Sincerely,
The Pritchard Family
-------------------
If you enjoyed this story, you may also enjoy reading about last month's "Share Your Story" feature, Radiant Heat is Luxurious and Practical or feel free to read through all of our winner's stories!
We'd love to hear your story, too! Share it with us!
Like this post? Subscribe for regular updates
Make sure you don't miss out on the latest news in radiant heating by subscribing to our blog. We'll send you an email with links to the newest posts from WarmlyYours.
We won't share your information and you can unsubscribe at any time with a single click.
---
Did you find this post helpful?
Let us know by giving it some applause.
---
---