Today's Smartphones Help You Document Your Radiant Heating Installations With Ease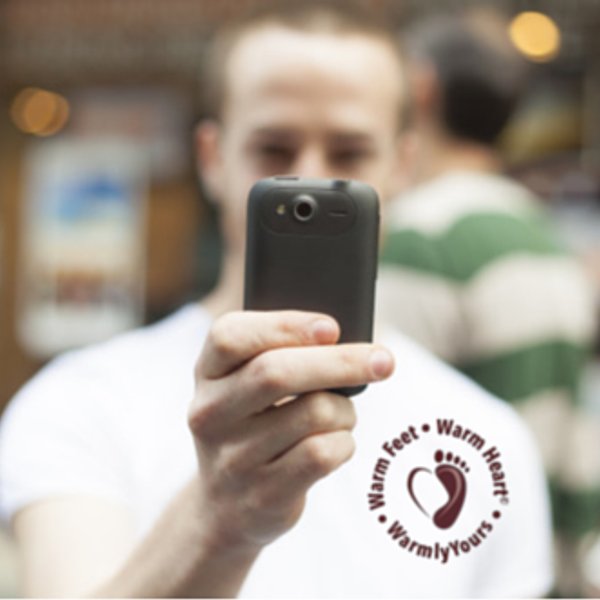 In 1991, $20,000 bought you the 1.3 megapixel Nikon F3-based Kodak DCS, plus a custom nylon hip pack and enormous hard case to lug it around. The heavy camera was announced by Kodak in 1991 as the first professional digital camera available in the United States. A total of 987 units were sold from 1991 to 1994.
Can you imagine spending that much to have a "professional" camera to carry around via a custom nylon hip pack to all your installations? Today it is so much easier to pull a thin, lightweight smartphone out of your pocket and snap away. In fact, with the massive advancements in smartphone cameras, there's no excuse not to walk away from every project with quality photos in the palm of your hand.
Even if you don't have a new smartphone such as the iPhone 6 with its eight megapixel iSight camera with a new sensor with Focus Pixels, improved face detection, and exposure control, your smartphone most likely has more than enough functionality to take engaging photos. If not, it is something to consider the next time you upgrade. While camera phones do have some inherent strengths and weaknesses, you can emphasize the good and downplay the bad, to get fantastic photos.
"From film to digital to camera phones: In some ways, nothing has changed. If you understand how a camera works and you are observant of light, you can make almost any camera work for you," observes Steven Ochs in "Taking Great Project Photos with Your Phone Camera." That includes a smartphone camera.
In fact, one of the best features of a smartphone camera is that your smartphone is almost always with you, so you always have the ability to snap a shot without lugging around something extra.
"The most difficult aspects of taking photos on a construction site are the brutal environment and how stopping to take photos distracts us from our work. Good cameras hate dust, water and extreme temperatures. They are expensive and using them well takes training and practice.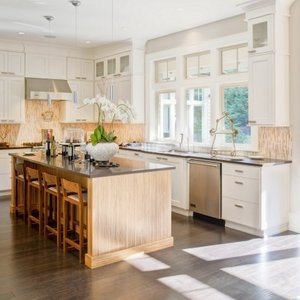 Yet, you can say the same thing about cellphones and most of us still risk having them near us at all times," Ochs says. So you don't need to let the harsh project environment stop you from taking a photo.
Since today's smartphones really do help you always have a camera right at your fingertips, here are five tips that will maximize your project photos (and make them look like they were taken on equipment worth $20,000).
1. Crop, Don't Zoom
Pretend the smartphone camera does NOT have a digital zoom function, advises POPphoto.com . "Even in the liveview preview, you'll be able to see how noticeably your images degrade the second you start to 'zoom,'" the website points out.
Instead, crop the photos after you take them. Because today's smartphones have such high resolution, you can crop to frame the perfect shot and still have the resolution you need for a quality shot.
2. Pick Your Lighting
Even lighting is your best friend. So while you are working on a job, pay attention to the times of the day that yield the most even lighting. Hard or direct light can cast shadows intersecting the work that will reduce the quality of your photos. In short, they scream amateur. Instead, try to anticipate and use soft, even lighting, which is generally the best. In a 10-hour day, you may only have a 30-minute window to photograph, so be mindful of when that is. You can even set an alarm on your smartphone to remind you.
"If you want to accentuate the texture, photograph while the light source is low and from the side. Indoors, open the windows and doors to increase the ambient light. This will help reduce digital noise (the grainy effect) and blur from camera movement," Ochs suggests.
3. Keep Your Lens Clean
Your pocket is not a clean place, and worksites are even dirtier. The combination doesn't bode well for the continued cleanliness of your lens. Dirty lenses will create hazy, dark photos and may even create visible spots on your photos.
"The lenses are now remarkably tough, so giving them a quick wipe with a soft cloth can't hurt (and your T-shirt will do OK in a pinch, but try not to make a habit of it)," according to POPphoto.com. Every so often, use a lens cleaning solution to really get the dirt and grime off.
Just because you can't see it doesn't mean it is not dirty. You'll be surprised at the difference cleaning with an actual cleaner—and not just your t-shirt—will make.
4. Clean Up the Site Too!
Depending on the stage of the project, you'll need to clean up for the best photo. There's nothing like a soda can on an otherwise beautiful counter, or a five-gallon bucket competing for attention with a beautiful floor. If possible, eye up the scene for anything untidy.
In "How to Take Magazine-Worthy Photos of Your Remodel," This Old House suggests that you "put away clothes in the bedrooms, clean off countertops in the kitchen, and fold the towels in the bathrooms. Generally, clear surfaces of clutter and tchotchkes; less is more." Look at past issues of This Old House for ideas on how to style your rooms.
5. Create a Makeshift Tripod
Nothing says amateur like a blurry photo. While tripods eliminate shaky, blurry photos, you aren't going to carry one around with you. However, if you are imaginative, there are plenty of options to create a makeshift tripod.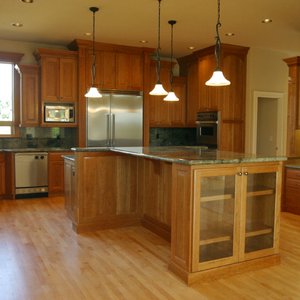 You can "anchor" the side of your smartphone to a wall by standing next to it. Door frames help as well. You can even stack toolboxes or tip over a five-gallon bucket and prop your smartphone on top to help sharpen up your photo. They won't completely eliminate shaking, but those small moves will cut it down considerably. One other tip, hold your breath right as you get ready to press "click." That reduces shaking in the body for a moment as well.
It is amazing what a difference just a few techniques will make in the quality of your photos. Try to carve out a few minutes to search online for tips, check out the articles mentioned in this blog, or grab a book to read. Yes, there are books out there specifically talking about taking better photos on your smartphone. Ochs suggests five books that will help improve your smartphone camera skills.
"The Art of iPhoneography: A Guide to Mobile Creativity," by Stephanie Calabrese Roberts
"The Camera Phone Book: How to Shoot Like a Pro, Print, Store, Display, Send Images, Make a Short Film," by Aimee Baldridge, published by National Geographic
"Create Great iPhone Photos: Apps, Tips, Tricks, and Effects," by Allan Hoffman
"iPhone Artistry," by Dan Burkholder
"Sixty Tips for Creative iPhone Photography," by Martina Holmberg
So read up, pick one or two new techniques to try, and pull that smartphone out of your pocket! Then share your outstanding projects with WarmlyYours Radiant Heating. We love to see what our customers are doing with our products—and you can simultaneously show off your prowess with a smartphone camera. Share your story, send us photos on the WarmlyYours Facebook page, or tweet us at @WarmlyYours.
Sources:
http://www.thisoldhouse.com/toh/article/0,,20549054,00.html http://www.concretedecor.net/decorativeconcretearticles/vol-13-no-8-novdec-2013/taking-great-project-photos-with-your-phone-camera/ http://www.popphoto.com/gallery/10-tips-making-your-smartphone-photos-look-they-came-real-camera
---
Tell us About your Project
Our team of Radiant Experts is ready to help! Just tell us a little about yourself and your project to get started.
---
Did you find this post helpful?
Let us know by giving it some applause.
---
---