So you've accepted that a business blog can help your bottom line, and you've gone through all the work of starting a company blog, but none of that matters if you aren't creating blogs that your customers will actually read! In part two of this blog series on what a blog can do for your business we're sharing a critical way you can increase the success of your blog posts.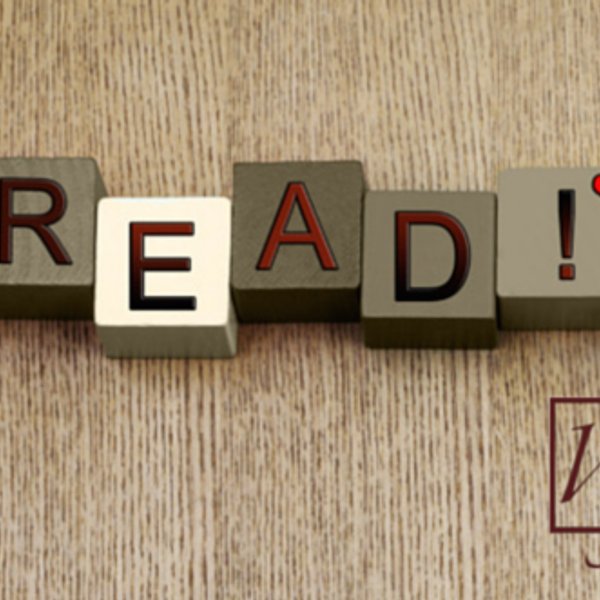 Every business' goal is to create content that its customers will read and value, so how do you do that? There is a lot of solid advice to sort through that will increase the readability of your blogs, but there is one common tip we noticed that was almost universally suggested. Using this tip was guaranteed to have an immediate impact on your business' blog posts, both upgrading their readability and increasing the interaction from your customers. So what is it?
Tell a Story
In your blogs, tell a story. Yes, the key tip to improving your blogs is that simple. Telling a story is the first of five key elements Neil Patel shares in "How to Get People to Read Your Entire Blog Post," and many other experts suggest the same. Alex Turnbull discovered that articles starting with a story had nearly 300% higher full-page reads (which means the reader kept reading to the end of the blog post), and 520% higher time spent on the page/blog. In an age where readers are super busy, habitually skim, and have a hard time staying focused, those are incredible numbers.
Why does including a story have such a powerful impact?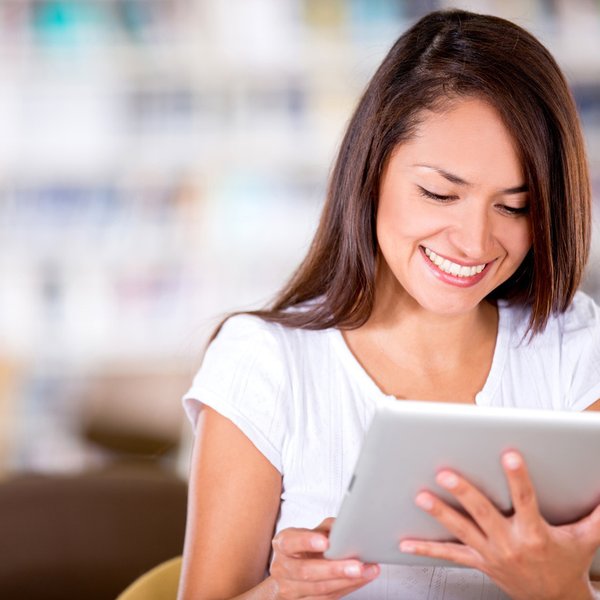 "Ordinary, everyday scenes can pull the reader in, simply by being relatable," Turnbull says.
In fact, research shows that when humans read a story it activates the portion of their brain that makes the reader feel as if they are living the story.
Stories pull the readers in so far that one study showed that when the main character in the story picked up an object, the neurons responsible for hand movements in the participants' own brains fired.
Stories have an observable, meaningful impact on your readers.
If including a story seems intimidating to you, check out the full blog by Alex Turnbull. He provides tips on how to include them, as do many other experts. Here are a few keys to make it easier.
Shorten Stories to Maximize Their Impact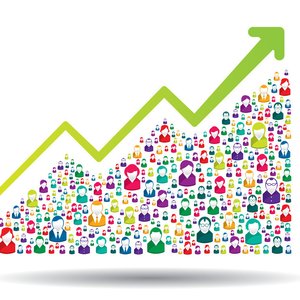 One frequent "mistake" if you're working on starting a blog with a story is to make it too long. Remember — everyone is busy and has a hard time staying focused. Help your readers out by keeping your stories short and to the point.
A key tip from copywriter and marketer Henneke Duistermaat is to write a first draft and then work to shorten the story's length by 50% when you're editing. Read her full blog, "How to Tell Itty-Bitty Stories to Engage and Entertain Your Blog Readers" for more tips.
To prevent overwriting, force yourself to focus on your key message only. For each detail ask, '"Is this relevant? Can I delete it?"
Your business is full of stories. Telling stories about working with your clients, finding your inspirations for remodels, or even overcoming problems on the job will paint a picture that lets clients know what it is like to work with you and your company.
You can lead with dialogue. According to Turnbull, conversations help readers feel like they're in the room, learning along with you, and experiencing what you are. Talk out loud, as if you are telling the story to a friend or co-worker and write down how it naturally comes out. You can even record it and transcribe it into your blog.
Tell Tales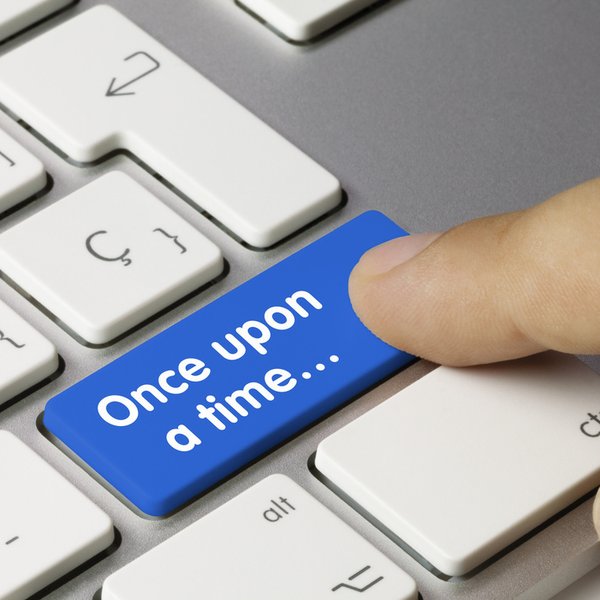 Experts say you can make up a story. Yes, really.
"A fictional story can be every bit as compelling as a true one, if it makes your message more interesting," Turnbull advises. Just divulge that it is fictional. Start with or include lines such as, "Imagine if," or "Have you ever…"
You can also focus on communicating emotions.
"Research shows readers connect most deeply to stories that relate to senses: sight, touch, taste, feel and smell. Using those to guide the way you tell a story can create a powerful emotional connection between you and your audience," Turnbull says. It will also help you write and remember the story as you recall those details as well.
Share Real Life Stories
At WarmlyYours Radiant Heating we love to share your stories with the radiant heat community. See some of our Customer Stories for examples.
For example, in "Heated Tile Elevates an Empty Room to a Master Suite Paradise" we tell the story of Stephanie Bruntz's work bringing her small-town client's modern master suite dreams to life.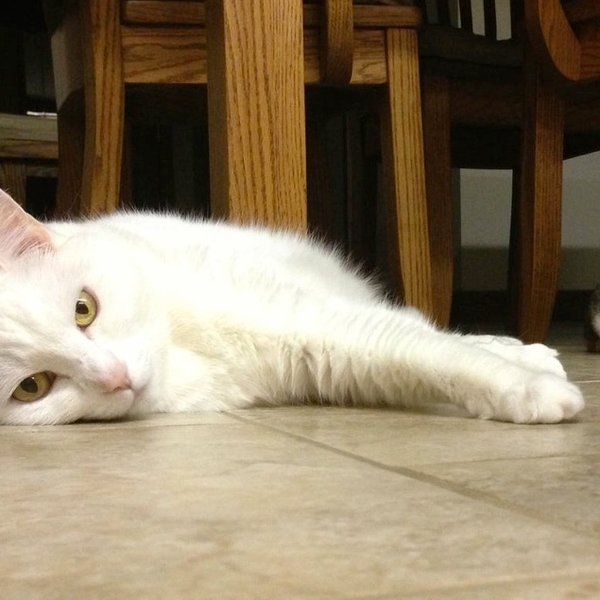 In "We Did It For The Cats," we share why Jennifer Guska installed WarmlyYours' TempZone™ rolls in her home. Hint: it wasn't for the cats.
And in "WarmlyYours Deicing System Provides Amputee Troops Safety, Support," we details how Jim Peters's passion to support the troops has created an ongoing partnership between WarmlyYours and Tee Shirts 4 Troops to provide support and comfort to amputee troops.
The best stories your company can tell are the authentic, purposeful stories that connect with your passion. Remember your company's "why" every time you create a blog and then frame it in stories sharing the times you've made it happen. Those stories will help open up a connection between you and your customers that is both educational and inspirational.
After all, "readers come [to your blog] to be inspired, entertained, or educated," reminds Henneke Duistermaat. Stories are a great way to do that. Upgrade your blogs with a tall tale, a riveting conversation, or a heartfelt story today.
Note: We always want to add to the Share Your Story blogs at WarmlyYours. Your work and creativity spreads the comfort and benefits of radiant heating, and we can all inspire each other! If you have a story to share, then share your story, send us photos or comments on the WarmlyYours Facebook page, or tweet us at @WarmlyYours.
Sources:
http://blog.hubspot.com/marketing/tips-read-entire-blog-post
http://www.enchantingmarketing.com/how-to-tell-stories/
http://blog.hubspot.com/marketing/tips-read-entire-blog-post
https://hbr.org/2014/04/the-indispensable-power-of-story/

---
Tell us About your Project
Our team of Radiant Experts is ready to help! Just tell us a little about yourself and your project to get started.
---
Did you find this post helpful?
Let us know by giving it some applause.
---
---