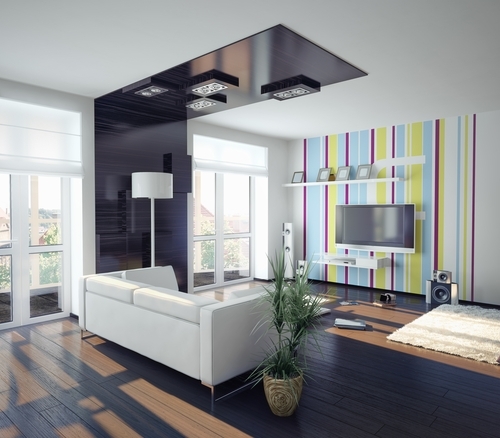 Interior designer Melissa Alvarado Sierra once attached wallpaper in a patchwork print to a closet door. It not only tied into the colors elsewhere in the room, but created an instant focal point in an area that would otherwise fade into the background.
It's just one way in which Sierra thinks outside the box, a practice she encourages homeowners to embrace when they want to create unique room designs. They can take current trends, combine them with enduring classic looks and still come up with something they aren't likely to find in a furniture showroom.
Combining cutting-edge home improvements is another way to create a home that stands out. Having a beautiful hardwood or ceramic tile floor is a great attribute for any room, but when it's combined with electric in floor heating, it gives a functional advantage to the home as well. Radiant heat not only provides warm floors, which are a comfort to those who live in colder climates, but they generate uniform, energy-efficient heat throughout the house.
Keep it Simple
Writing on Houzz, Sierra advised home decorators to make the best of furnishings already in one's household because it simplifies the design process and embraces homeowners' personal taste.
She recommended that homeowners look at their possessions and see them in a new role. Repurposing has become a buzzword in design circles when all it means is taking home goods and giving them a new lease on life. Vintage pitchers may become vases or a flat-topped desk can be covered with a beautiful tablecloth and do double duty as a surface for a buffet dinner. An older piece of furniture that's sturdy and stylish can be revived with a paint job.
Trust Instincts
According to RecreateAndDecorate.com, chevron, houndstooth and herringbone are among the geometrics that have become popular in both fashion and home decor in recent years. Too often, prints are overlooked in favor of solid colors, but the website stated they add punch to a plain room more effectively than several solids together.
Home decorators need to trust their instincts when choosing colors and use bold hues as a well-composed mix. When in doubt, take a tip from artists who place colors and shapes in ways that complement each other but also make sense in their arrangement. Looking at their home as a blank canvas will help homeowners do the same.
---