Home is where the heart is, hands down, for the baby-boomer generation, which is made up of more than 80 million Americans born from 1946 to 1964. The stats are overwhelming: baby boomers want to stay at home as they age. A 2011 report by the American Association of Retired Persons revealed that 90 percent of people over age 65 want to stay at home as long as possible and 80 percent believe they will always live in their current residence. The question is whether they can.
It is hard to estimate clearly, but many experts in fields ranging from academics to physical therapy to construction, say a low number of baby boomers have upgraded or changed their homes to allow themselves to get around late in life, shared Norm Heikens in the article "Remodelings Might Await Boomers Wanting to Stay in Their Homes."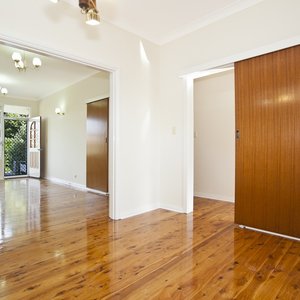 According to Ellen Miller, executive director of the University of Indianapolis Center for Aging and Community, while everyone is talking about the impact the aging of the baby boomers will have on services such as health care, not many people have connected the dots on what it will also do to housing.
"The boomers built lots of houses, but those houses aren't going to last them into their old age in their current form," she predicted. And many of them aren't planning ahead for the reality.
A Georgetown University survey study found that only about one in five people surveyed had any plan to remodel or retrofit their homes or incorporate technology to help them as they age. At the same time, 96 percent said it was important to stay as independent as possible while they age and 91 percent said they wanted to stay in their own home.
"There's a bit of a disconnect," observed Bill Novelli, professor and founder of the Global Social Enterprise Initiative at Georgetown University's McDonough School of Business, which conducted the study. "But isn't that human nature? We're not real good about thinking about the future," he added.
Miller speculated that a common reason for avoiding remodeling is fear of growing old and dying. Accessible design signals frailty.
"We are an age-denying society," Miller said. "Nobody wants to think about a time when they aren't going to be able-bodied."
Coping with the dust and inconvenience of renovations is easier before disabilities set in, accidents happen, or funds run out.
"The proactive approach is the best way to go," said John Kelly, who consults on behalf of Easter Seals Crossroads on changes to houses to accommodate disabilities. "Nobody as a middle-aged adult says they want to go live in a nursing home. Everyone wants to stay in their home."
The sheer numbers of baby boomers creates a massive open remodeling opportunity if, and only if, you offer the features that baby boomers are interested in and catch their attention. Otherwise they simply aren't interested in remodeling.
Three top priorities are low-maintenance features, maintaining independence, and choosing inclusive changes for friends and family.
Low Maintenance Features
Forty-two percent of U.S. adults that are ages 49 to 67 reported the most important factor in choosing their next home were low-maintenance features in an online survey conducted in February by Wakefield Research. In the Georgetown study, 58 percent of baby boomers said they'd prefer a low-maintenance exterior.
Snow melting and deicing systems lower the maintenance of a home. Suggest the addition of snow melting systems or roof and gutter deicing systems to eliminate the need for physical work shoveling snow and clearing pathways and driveways. Plus, there is the added bonus of heightened safety, as the reduction of ice and snow helps prevent falls or jarring slips.
Maintaining Independence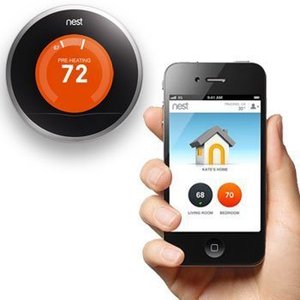 Respondents to the Georgetown University study were focused on maintaining independence. Sixty percent said they would be interested in technology such as stove tops or ovens that automatically shut off, and 46 percent of respondents would be interested in a single remote control that will manage everything in their home. Integration of Nest Thermostats or a Savant home automation platform are possible with WarmlyYours systems and can help increase the usability and control of a system. As technology advances, more features will be available to increase independence in the home.
Inclusive Changes For Friends And Family
One of the keys to creating acceptance for remodels is to communicate how the upgrades or changes will benefit everyone in a baby boomer's immediate family and circle of friends.
Remodeling improvements should include barrier-free design details or universal design so that all extended family and friends can comfortably gather at the home. With that in mind a good place to start is universal design, which refers to products and spaces that can be used by the widest range of people.
"Think of it as a design insurance policy. The best time to do it is before you develop significant health or mobility issues. You can't buy insurance when you have a claim. It's the same with home modifications," Tenebaum said.
As you differentiate yourself in your market, it is important to note the difference between aging in place solutions and universal design. Read more here.
Universal design includes things such as wider doors, no-step thresholds, having enough space to move around hallways, kitchens and bathrooms especially, and specific items such as non-slip floors and showers.
Walk-in tubs are one option, but they come with a high price tag—around $10,000 installed—a better solution could be a curbless shower, with no hurdles to overcome when entering or exiting, says Louis Tenenbaum, a carpenter and former contractor, and a leading speaker and consultant advocating aging in place.
Curbless showers can be made more functional and comfortable with built-in shower seats. Built-in benches within showers create a safer way to bathe while adding comfort when heated. This remodeling change can radically increase the functionality of a bathroom. WarmlyYours offers safe heating for wet locations, including walk-in showers.
An environment (or any building, product, or service in that environment) should be designed to meet the needs of all people who wish to use it. This is not a special requirement, for the benefit of only a minority of the population. It is a fundamental condition of good design," said the Centre for Excellence in Universal Design.
If an environment is accessible, usable, convenient and a pleasure to use, everyone benefits, the Centre says, and that's a key message to pass along to baby boomers. Thoughtful remodeling isn't just about aging or decline. It is about creating products, services and environments that meet peoples' needs.
WarmlyYours is proud to offer products that meet people's needs and enhance the functionality and comfort of homes, including baby boomers. Radiant floor heat improves the comfort of any room, and can be a necessity for those with certain disabilities.
WarmlyYours provided a floor heating system to warm the cool basement floor at a veteran's rehabilitation center operated by Tee Shirts 4 Troops. And you can read more about how WarmlyYours contributed to the construction of a Universal Design Living Laboratory, a home integrating universal design, advanced automation, and feng shui principles to accommodate disabilities and optimize the functionality and convenience of the home.
Coping with the dust and inconvenience of renovations is easier before disabilities set in. And for some, the money for renovations—or building a new home—also is easier to come by.
"The proactive approach is the best way to go," Kelly said. "Nobody as a middle-aged adult says they want to go live in a nursing home. Everyone wants to stay in their home." Help your customers think about the big picture as you discuss remodeling options with them. And suggest changes or upgrades that deliver the comforts and functionality they really desire.
Sources:
http://www.zillow.com/blog/millennials-vs-baby-boomers-152550
http://www.forresidentialpros.com/blog/10784587/luxury-storage-ease-of-use-top-baby-boomers-design-wish-lis
http://www.meseniors.com/index.php/stories-and-content/sage-lens-2/26-planning-ahead-to-make-your-home-livable
http://www.ibj.com/remodelings-might-await-boomers-wanting-to-stay-in-their-homes/PARAMS/article/48077
http://www.bizjournals.com/washington/blog/2014/06/babyboomers-not-doing-enough-to-allow-themselves.html?page=all
http://www.nextavenue.org/article/2012-05/why-universal-design-makes-beautiful-sense-when-renovating
---
Tell us About your Project
Our team of Radiant Experts is ready to help! Just tell us a little about yourself and your project to get started.
---
Did you find this post helpful?
Let us know by giving it some applause.
---
---