Gaining new customers is a business need that never goes away. Even if you do a great job of mining your existing customers for business (which you should do) and asking them for referrals (which you really should do), there is still a need to find new customers because every year you'll lose customers. Maybe the customers move, no longer need the product, or go with a competitor. No matter the reason, the fact remains: you always need to find new customers. In fact, Forbes estimates that each year American companies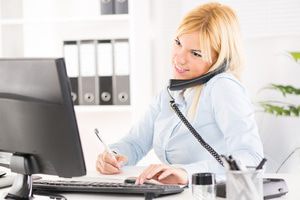 will face the challenge of replacing, on average, about 10 percent of their client base. Here are three simple tips to help find more of those oh so important new customers for your business.
1) Stop Needing New Customers
The worst way to get new customers is to act like you need them, so take a step back and observe how you present yourself. "It's a bad stink that buyers pick up on the first time they deal with you," observes Dan Waldschmidt in "5 Secrets to Landing New Customers."
"It's not just you networking like a maniac or tossing business cards at anyone within five feet, it's your horrible email marketing touting how deals are 'closing fast.' Be busy helping people for free. Sure, you need to ask for the deal and get paid, but you also need to stop acting like not landing this next new customer is going to bankrupt you. If that's really the case, then shame on you. Don't take it out on unsuspecting new prospects."
It is a balancing act, because while you can't appear desperate, you do have to be wisely persistent. Waldschmidt advises putting conscious effort into new customers — especially referrals. Don't give up after one phone call. "Instead of just dashing off a single email or making a call and leaving a voicemail, put in the effort to follow up with those referrals five to six times. Remember, these are prime opportunities," Waldschmidt says.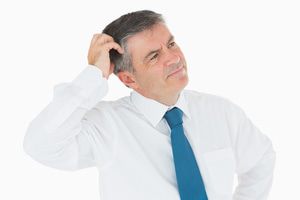 2) Really Tap Into Contest Entrants
Holding a contest is not a novel suggestion. However, this tip from Alejandra Ramos, owner at Alejandra Ramos Culinary & Lifestyle, in "10 Creative Tips to Attract New Customers" stands out because of her suggested follow up after the contest. Ramos turns a contest into "the gift that keeps on giving" with targeted follow up.
"I create a contest on my blog offering up a chance to win one of my services and have people comment to enter," Ramos shares. "Then I offer extra chances to win by having them share the contest with their friends via Twitter and Facebook. After awarding the prize, I contact those that were interested in the contest and offer them an exclusive discount on my services. I make sure to follow-up and keep them updated about future events or services. It's a great way to generate a list of people in my target market who are interested in my product," Ramos describes.
3) Team Up With Other Businesses
A great idea from Brad Sugars, the founder and chairman of ActionCOACH, is to leverage available resources through what is known as a "host-beneficiary" arrangement. "In this arrangement, another business with the same target customer will use their database to promote your business. They might attach a gift voucher or other discount offer for your products at the end of a newsletter or mailing. Examples of this include: a high-end hair salon and a high-end car dealership or an attorney and an accountant.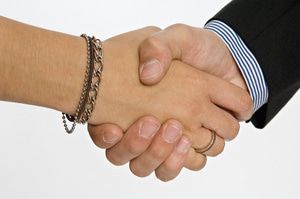 To draw in another business, offer to pay for the business owner's mailing or email expenses, or offer the business owner commission on any sales," Sugars suggests in "Four Simple Ways to Find Customers."
WarmlyYours loves collaborating with our partners, from trade pros and designers to buying groups and retailers, and we are always looking for new ways to work with you. Many of our partners are featured on the WarmlyYours dealer locator page, making it easy for customers to find you. Our social media guru, Linnay Grosche is always on the lookout for new opportunities to collaborate with you on social media--Facebook, Twitter, Houzz, Instagram, Pinterest…you name it, we're there. And, our new WarmlyYours Showroom Kits Preferred Dealer Program offers participating dealers these options and much more.
These three tips and the myriad of others that are available on the Web and via books all can allow you to keep upgrading your approach to finding new customers. The key is to always refine and upgrade. Remember, if you keep doing the same thing, offering the same things, using the same marketing, you'll reach the same people. To find new customers, try new things, in new ways, and use new approaches.
What's the most off-the-wall "new" approach for finding new customers that's worked for you? Comment below, post on the WarmlyYours Facebook page, or tweet us at @WarmlyYours.
For more information about social media opportunities with WarmlyYours, contact Linnay Grosche at lgrosche@warmlyyours.com. And, to learn more about the WarmlyYours Showroom Kits Preferred Dealer Program, reach out to Elodie Pasek at epasek@warmlyyours.com.
Like this post? Subscribe for regular updates
Make sure you don't miss out on the latest news in radiant heating by subscribing to our blog. We'll send you an email with links to the newest posts from WarmlyYours.
We won't share your information and you can unsubscribe at any time with a single click.
---
Did you find this post helpful?
Let us know by giving it some applause.
---
---