---
Rectangular 24ʺ x 32ʺ Mirror Defogger
---
Rectangular 24ʺ x 32ʺ Mirror Defogger
24/7 installation support and lifetime technical support
ClearlyYou™ Mirror Defoggers are available in a variety of shapes and sizes
Same Day Shipping
cUlus listed
1-year warranty against defects in materials and workmanship
ClearlyYou™ Mirror Defoggers Description
Enjoy a nice, hot bath or shower without the hassle of fogged up mirrors. WarmlyYours ClearlyYou™ Mirror Defoggers adhere to the back of any wall-hung mirror to radiate warmth across the mirror's surface and prevent moisture from forming. ClearlyYou™ Mirror Defoggers come ready to install in several shapes and sizes. This 24" X 32" rectangular mirror defogger is ideal for medium to larger mirrors. It draws a minimal amount of energy and the pre-attached power leads allow you to connect to your bathroom's 120V lighting circuit for easy installation. Not suitable for installation in the shower.
Specifications
Electrical
| | |
| --- | --- |
| Amps | 0.75 A |
| Ohms | 147 Ω |
| Voltage | 120 V |
| Watts | 82 W |
Warranty / Certifications
| | |
| --- | --- |
| Approvals | cULus listed |
| Warranty | 1-year warranty against defects in materials and workmanship |
Installation
| | |
| --- | --- |
| Backing | Self-adhesive backing allows direct application to the back of any wall-hung mirror in just minutes |
Product Dimensions
| | |
| --- | --- |
| Length | 2′ 8″ |
| Size (Overall) | 24" x 32" |
| Thickness | 0.5 mm |
| Width | 2′ |
Heat Outputs
| | |
| --- | --- |
| Regulated Heat | 104 F / 40 C |
Identifiers
| | |
| --- | --- |
| SKU | FFM-2432 |
| UPC (GTIN-12) | 881308010775 |
Customer Questions & Answers
ClearlyYou™ Mirror Defoggers has 14 Questions and Answers.
Electric-resistance heating cables and systems have no polarity. This includes all current WarmlyYours heating elements.
---
Yes, but please make sure not to overlap multiple heating elements over each other.
---
Yes. In fact, this is the most common way to operate a mirror defogger.
---
An ultra thin electric heating mat is attached to the back of the mirror, which transmits gentle warmth across a mirror's surface to prevent moisture from condensing on the mirror's surface during a shower or bath.
---
No. Mirror defoggers are designed to be mounted and wired to a fixed, wall-mounted mirror.
---
View all 14 Questions and Answers
Customer Reviews
ClearlyYou™ Mirror Defoggers achieved an average rating of 4.8 stars with 10 reviews by our customers.
Mirror Heating Element
Donald S., Newton, KS on 02/15/2021
The mirror heating elements work very well, they were easy to order, easy to wire and install and we think they are great. I'd seen these in some upper end hotels in Europe so when we built our house I had to have them. The ordering and shipping from WarmlyYours went very smooth - it was a good experience.
Excellent product, excellent service
Stuart K., Newbury, MA on 12/12/2019
I had a problem with the mirror - it cracked after it was mounted - which was nothing to do with the defogger. However WarmlyYours not only stood behind their product they gave me a discount on the replacement defogger. This is the second bathroom where we've installed a WarmlyYours defogger and they both work perfectly. I'd always recommend installing with a countdown timer.
Great product. The defogger works great.
James W., Richmond, VA on 01/31/2019
The defogger works great. I added plugs and plugged them into recessed outlets that were installed in the remodel. They are in the same circuit as the exhaust fan, so the mirrors start heating when the fan turned on as soon as I enter the shower. I was nervous applying them to the back of the mirrors as the instructions said not to do any trimming, but realized that the excess could be trimmed off safely. The instructions should have pointed out that the oval ones might need to have the excess unnecessary adhesive material (without the wires) trimmed to conform to the mirror's shape unlike the adhesive backing which was not rectangular.
Easy and Straight Forward Installation
Tim J., PORT CHARLOTTE, FL on 03/06/2018
Works exactly how I expected. Installation instructions were easy to follow and it was a straight forward installation for me.
Highly recommend
Patrick K., Arlington, VA on 12/01/2016
Works great. Easy to install. Highly recommend.
First rate!
Jay J., BALDWIN HILLS, CA on 06/08/2016
The element itself is almost too beautiful to put on the back of the mirror! And works great! The service from your team was awesome and speedy! Really first rate!
Works great.
Sanford P., GAINESVILLE, FL on 05/16/2016
Works great. Was easy to install. I wired it so it turns on with the shower fan and the shower light.
Excellent product!
Michael M., CHARLESTON, SC on 04/17/2016
The Defoggers were easy to install and they have worked just fine. Excellent product!
Great product!
Margaret C., Lexington, SC on 08/31/2012
Great product! Does work better for new construction because of the need for power. But I put it in an existing bathroom during a refurb.
Shower mirror
Ron R., CARBONDALE, CO on 04/05/2010
I use it behind a shower mirror. Does not seem to take away the mist as well as I thought it would. Maybe it has to be on for a longer period of before getting in?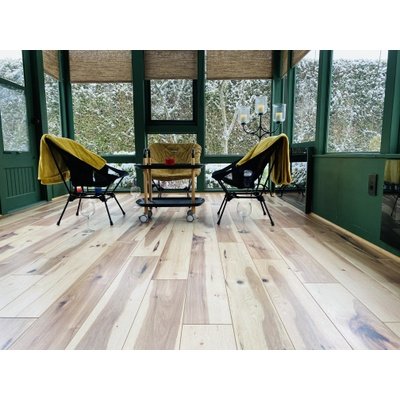 View all customer reviews